IFST Technical Visit to Thermal Processing Specialists, The Food Incubator
Organised by IFST's Midland Branch
This visit will include a tour of the The Food Incubator facilities, attendees will get to see the equipment used in thermal processing and reflect on the need to ensure food safety and optimise shelf life whilst also preserving products organoleptic properties.
The Food Incubator are thermal processing and retorting specialists, offering expertise and facilities for retorting and pasteurising food products from their processing site on Leicester Food Park. Working with new and established businesses alike, The Food Incubator processes a diverse range of sectors within the food industry including soups, sauces, food-to-go, baby food, health foods, plant proteins, dairy products and pet foods. Activities on site range from conducting trials, processing small scale batches from start up manufacturers, through to providing validation services and valuable practical and specialist training such as retort operation and auditing of thermal processes.
Who should attend? IFST members, non-members, students and researchers.
Presenter: Tom Russell, Manager Director, The Food Incubator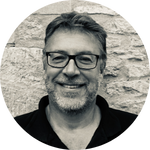 Tom is a marine biologist, and worked in aquaculture, homoeopthatic medicines and Bach Flower Remedies. Recently Marketing Director of Shipton Mill in Organic/Biodynamic flours/bakery. Manager Dierctor of Everfresh Natural Foods, a very specialised bakery making breads and cakes from sprouted grains and exporting 70% of turn over all over the world.
Important Information: Refreshments will be provided for attendees after the tour, with an opportunity to network and free parking on site. Delegates must bring a photographic ID (Passport or driving licence).
IFST member - £5.00
Non-IFST member - £10.00
Please note: The cost will cover the refreshments which are compulsory. Limited places are available and if you will not be able to attend the event please inform us via events@ifst.org.
If you are an IFST member, please ensure that you are logged into the IFST website before completing your booking so you can access member rates for events. Published events fees will apply to non-members and members can only gain preferential rates by logging in to their IFST account.
Sponsorship opportunities are available. For more information, click here and please don't hesitate to contact us if you have any questions via info@ifst.org.
IFST is a registered charity with the mission of 'recognising and empowering food professionals by promoting excellence in science and its application throughout the food chain'. During 2021 we were proud to have run over 60 events, including webinars and workshops and engaged with thousands of food professionals worldwide from over 50 countries. IFST members attend all webinars free of charge. All non-members who would like to attend our events will be charged a small fee and all attendees will receive a certificate of attendance. You can find details of our membership packages here.