IFST Spring Conference 2019 (SC19): 'Nutritional Science over Gut Feel'
IFST's 2019 Spring Conference (SC19) focusses on the subject of nutrition. In particular, we'll be exploring the very latest scientific and technological research and innovation that is informing our thinking in tackling some of the biggest nutritional and health challenges including, of course, obesity. The translation of this understanding into food production is an exciting and critical area to be involved in right now. This conference is an opportunity to hear from some of those who are at the very forefront of this work.
Programme
TIME
SESSION
08:30
Registration opens, refreshments
09:10

Conference opens: Welcome
David Gregory, IFST President

Chair's welcome and opening remarks
Prof. Judith Buttriss, Director General, British Nutrition Foundation

MORNING 1 – TACKLING THE NUTRITIONAL CHALLENGES
09:30
Session 1: 'Emerging science and innovation: Impact on food consumption and dietary pattern'
Dr. Petra Klassen-Wigger, Head of Nutrition, Health & Wellness, Nestlé Research
10:00
Session 2: 'Supporting customers to make healthy choices'
Judith Robinson, Head of Health – Product Division, Tesco
10:30
Session 3: 'Mind over platter: what can psychology tell us about consumer behaviour?'
Prof. Jeff Brunstrom, School of Psychological Science, University of Bristol
10:55

Tea/coffee - Exhibition

MORNING 2 – GUT REACTION AND IMPLICATIONS FOR FUTURE FOODS
11:25
Session 4: 'Genetic influences on weight loss - opportunities for personalisation?'
Prof. John Mathers, Director of Human Nutrition Research Centre, Newcastle University
11:50
Session 5: 'Personalised nutrition and gut microbiome: opportunities and challenges'
Dr. Maria Traka, Deputy Head of Food Databanks National Capability, Quadram Institute
SPOTLIGHT SESSION - GENE-EDITED FOOD - MAKING HISTORY OR REPEATING IT?
12:15

Session 6a: GM and gene-editing - how to distinguish the hype from reality
Prof. Johnathan Napier - Flagship Leader, Rothamsted Research

Session 6b: Prof John Dupré - Philosophy of Science and Director, Centre for the Study of Life Sciences (Egenis), University of Exeter

Audience questions and discussion

13:00
Lunch – Exhibition
AFTERNOON 1 – TACKLING THE CHALLENGES OF SPECIALIST DIETS
13:50
Session 7a: 'Developing foods for an aging population'
Prof. Lisa Methven, Sensory Science Centre, University of Reading
14:10
Session 7b: 'Personalised nutrition for the silver economy'
Prof. Helen Griffiths, Executive Dean, Faculty of Health & Medical Sciences, University of Surrey
14:30
Session 8: 'A gluten free - nutritionally rich creative journey'
Lucinda Bruce-Gardyne, Founder, Genius
14:55
Tea/coffee - Exhibition
AFTERNOON 2 – NUTRITION SCIENCE AND TECHNOLOGY SOLUTIONS
15:25
Session 9: 'New technologies to improve the micronutrient status of targeted populations'
Dr. Rob Winwood, Vice Chair, Council for Responsible Nutrition (CRN) UK and Manager EMEA Nutrition Science and Advocacy, DSM Nutritional Products
15:50
Session 10: 'How to navigate through the big data era to make informed decisions in product development, consumer health and safety'
Sandrine Pigat, Head of Food & Nutrition, Creme Global
16:15
Session 11: Chair's round-up and perspectives from the day
Prof. Judith Buttriss, Director General, British Nutrition Foundation
16:30
Conference close
IFST Conference Dinner will take place on 3 April at Staff House, University of Birmingham.
18:00 Pre-Dinner Talk to be given by Cindy Stewart - Immediate Past President IFT followed by Q&A at Michael Tippet Room, Staff House, University of Birmingham. Organised by IFST and the IFT British Section.
18:45 Dinner Delegates to move to the Reception Drinks
19:00 Reception Drinks at Noble Room, Staff House, University of Birmingham
19:30 Conference Dinner at Noble Room, Staff House, University of Birmingham
22:00 Evening ends
Nearest train: University Station – around 5 min walk. Most cross-country services to Birmingham arrive at New Street Station. There are up to six trains an hour to University station on the cross-city line (six minutes to University station, with the final destination Longbridge or Redditch).
https://conferences.bham.ac.uk/finding-us/
https://conferences.bham.ac.uk/wp-content/uploads/2018/07/Walking-map-2018.pdf
Dress code: Lounge suit/business dress
Parking: University's North East Car Park on Pritchatts Road, B15 2SA. Free of charge after 18.00.
View venue and parking information
Hotels: If you need overnight accommodation view hotels that are close to the venue
Check IFST policies section for information about cancellations and amendments.

Prime Conference Sponsor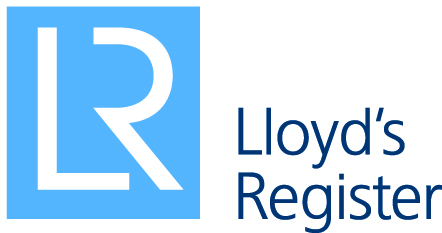 Secondary Sponsor

Reception Drinks Sponsor