Sensory Science Group Webinar: Strategies for Implementing AI and Machine Learning Techniques
Organised by IFSTs Sensory Science Group (SSG)
Abstract: How can traditional F&B companies adopt new approaches while maintaining organizational support, comparability of data and continuity of product understanding?
In the session we will outline three change management approaches to stimulate teams, win organizational buy-in and secure budget for non-traditional tools using Big Data, Machine Learning and AI.
What you will learn about:
• Use AI and Machine Learning to enhance existing systems and practices
• Gain support for the use of such methods within their teams
• Explain to management how investment in emerging tools can drive project ROI and increase competitiveness
Target Audience: Sensory and Consumer Scientists, Food Professionals, Students
Speaker: Daniel Protz, Founder & CEO FlavorWiki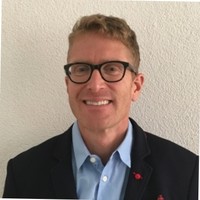 Daniel Protz is the Founder & CEO of FlavorWiki, a digital company dedicated to combining consumer engagement with advanced data and machine learning techniques to map drivers of preference in food and beverage products. Including detailed sensory evaluation from "the crowd". The company counts major CPG and Ingredient Companies amongst its clients and conducts research around the world in more than 12 languages. Daniel started his career in computer driven commodity trading before moving into the eCommerce and digital industries.
Live Q&A