The Sensory Science Group (SSG) provides members with many opportunities to engage and share knowledge with fellow professionals. It is a very active group, typically meeting three times per annum for a wide range of activities, including an annual Sensory Conference and regular discussion workshops. They cover a wide range of topics, relating to the sensory properties of food and drink, including: sensory testing and analysis; consumer trends; neuroscience; the impact of social networking; health and wellness. Formerly known as 'Professional Food Sensory Group' (PFSG), the group celebrates its 20th anniversary this year (2019). They are also involved in accreditation and examination of sensory training, and the review and promotion of ethical and professional standards.
SSG has close links with the European Sensory Science Society (E3S), an organisation promoting cooperation, shared goals, integration of activities, knowledge and information exchange among national organisations across Europe. 
Top image credit: Sensory Science Centre, University of Nottingham
Meet the Sensory Science Group Committee
Chair: Stephanie Mitchell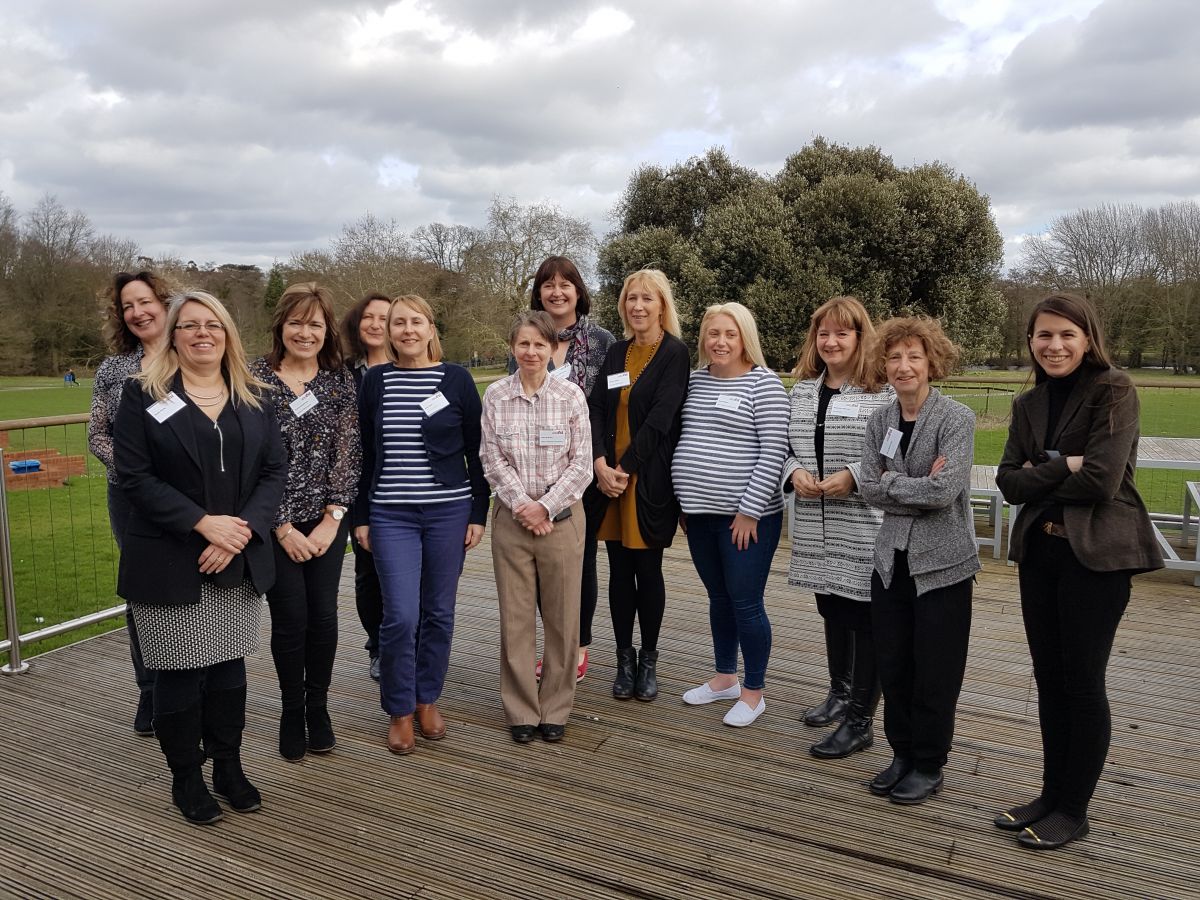 Vice Chair: Tracey Sanderson
Secretary: Silvia Peleteiro
Other members: Cindy Beeren, Pam Beyts, Sarah Billson, Stephanie Bull, Jane Clark, Virginie Cotte, Christina Dietz, Louise Hewson, Joanne Hort, Sarah Kemp, Carol Raithatha, Imogen Ramsey, Lauren Rogers,  Jean A McEwan, Lisa Methven, Marit Nijman, Martha Skinner, Nicola Stanley, Victoria Whelan
Students and competitions
Competitions 
IFST travel bursaries aim to support attendance at conferences or meetings related to all areas of food science. We offer two opportunities a year for students to apply.
Sensory science for students
The Sensory Science Student Group was formed in 2013. 
Members of the Sensory Science Committee can use the forum to communicate with each other. Please note that you need to be logged in to the website to access it.
IFST Sensory Science Group (SSG) are co-sponsoring the 'Sensing Future Packaging Workshop' at the 13th Pangborn Sensory Science Symposium (Engage with the Future) - 28 July to 1 August 2019, Edinburgh
IFST Sensory Science Group (SSG) has been lucky enough to be chosen to present an interactive workshop at the Pangborn Sensory Science Symposium at the Edinburgh International Convention Centre on 29 July 2019 (http://www.pangbornsymposium.com/). The workshop is entitled 'Sensing Future Packaging' and is co-sponsored by the Society of Chemical Industry (SCI), Food Group.
Does your packaging tell a multisensorial story? Sensory pack effects, smart technologies, sustainability through the senses, pack testing methods and design strategies. What might the future bring?
The primary function for product packaging is to preserve and protect the product, however, modern day packaging has a critical role in branding and consumer engagement. How to effectively design food and drink packaging remains a challenge. With current advanced technologies, there are exciting opportunities to utilise sensory, and consumer science, to develop innovative packaging approaches.
The colour of food and drink packaging can cue sensations and the nutritional profile of the contents, while the feel of packaging can enhance the user experience of the product it contains.  These are just two examples of how sensory elements may overlap with packaging design, and new methodologies are being explored. For instance, packaging research with consumers may incorporate novel techniques, including virtual reality. 
The organisers of the session include the following SSG members:
Carol Raithatha (Carol Raithatha Ltd)
Qian Yang (Nottingham University)
Sarah Billson (Mars Wrigley Confectionery)
Stella Lignou (University of Reading)
Join the Professional Register of Sensory Scientists
The Sensory Science Group's accreditation scheme for those working in Sensory Science was launched in 2004 with the provision of the Foundation and Intermediate syllabi and these have become acknowledged professional qualifications that signify the status of individuals working in Sensory Science.
In 2014, the Register of Professional Sensory Scientists (RSensSci) was added to the scheme. It provides a third and higher tier to the scheme and a level of professional recognition previously unavailable in the sensory science field.
Find out more about how to become a Registered Sensory Scientist today!
Sensory Course Accreditation Schemes
The Sensory Science Group has led the development of a formal qualification for sensory scientists. This has greatly enhanced the credibility and professional status of those working in the field.
The introduction of consistent standards for the content and delivery of sensory training courses has reassured attendees as to the quality and content of these courses and has ensured the level of training provided.
The inclusion of an examination structure and award of IFST's Certificate of Achievement also provide delegates with an opportunity to gain tangible benefits from attending these courses.
Find out more about Sensory Training Accreditation today.
European Sensory Science Society (E3S)
The Sensory Science Group is a member of the European Sensory Science Society (E3S).
The E3S is a nonprofit organisation devoted to promote cooperation, shared goals, integration of activities, knowledge and information exchange among national sensory science organisations across Europe. The SSG represents the UK at E3S, alongside national Sensory Societies from Austria, Denmark, Ireland, Italy, Finland, France, Germany, Norway, Spain, Sweden, Switzerland, and The Netherlands. 
Read the review from the E3S Annual Symposium which was held in May 2019
Read the review from the E3S Early Stage Researcher Group Webinar hosted on 30 January 2019 
Ethical and Professional Standards
The Ethical and Professional Standards Working Group of SSG keeps up to date with important ethical aspects of sensory testing and communicates these to SSG members. The Group also sits on the British Standards Institute Committee (BSI) to review BSI contributions to ISO Sensory Standards.
An overview of ethical considerations in sensory testing is available here.