IFST Webinar: Can we bake in space – man?
Organised by Food Innovation SIG
Bake In Space was a startup that sought to "address the scientific and technical challenges relating to the production of fresh food in space in order to improve the wellbeing and comfort of humans travelling beyond Low Earth Orbit."
In order to improve astronauts' well-being on long-duration missions such as on a Moon base or on a mission to Mars, food plays an essential key role. Besides a source for nutrition, fresh food evokes through all the senses of smell, touch and taste memories of general happiness and home.
The goal of the project was to conduct a series of technology demonstrations related to the production of fresh bread aboard the International Space Station (ISS). This entails recreating the value chain from growing grain to baking bread in micro-gravity. The experiment is split up into 5 phases, which will be realised on future astronaut missions to the ISS in order to advance the goal of food self-sustainability in space. Bake in Space will generate commercialisable spin-offs that will benefit us here on Earth.
What participants will learn about: Challenges of producing food at Zero-G, complex and high-tech project management, cross disciplinary science – heavily focused on food technology and nutrition, risks of consuming certain foods at Zero-G – equipment wise.
Who should attend: IFST members, non-members, food Scientists, food technologists, nutritionists, project managers and academics
Chair: Tom Æ Hollands, Innovation and Technical Director, Raynor Foods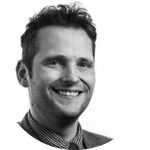 Tom Æ Hollands is the Innovation and Technical Director at Raynor Foods, he is also a Fellow of the IFST and previously one of its trustees. Tom is an accomplished Food Scientist who has worked in both government (Food Standards Agency) and the private sector. Tom is a true innovator at heart and has won many national and international accolades, in 2021 he was cited in The Manufacturers Top100 as an Exemplar Innovation Leader for UK manufacturing.
Tom's innovations are focused on sustainability and meta food systems, their emerging technologies and the fascinating and complex links that join them.
Speaker: Sebastian D. Marcu, Managing Director, Design and Data GmbH
Sebastian is a global space sector professional, with more than 15 years' experience building relationships, creating content and advancing efforts to understand and utilise space. He drives key relationships, to change ideas into practical solutions and profitable businesses and believes in the power of networking, and that solutions can be created through discussion with the right person or organisation. He has built relationships with professionals at key organisations such as: European Space Agency (ESA), European Centre for Medium-Range Weather Forecasts (ECMWF), European Southern Observatory (ESO) and European Organisation for the Exploitation of Meteorological Satellites (EUMETSAT). He enjoys creating cultures of continuous improvement and accountability, enabling intelligent teams to perform at their best and achieve organisational objectives.
Speaker: Neil Jaschinski, Managing Director, Applied Rocket Technology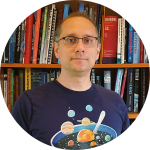 Neil graduated as Dipl.-Ing. (FH) from the University of Applied Science Gelsenkirchen, Germany, in the field of measurement and testing. During his professional carrier he has developed all various kinds of testing and measurement equipment, such as glass defect detectors, rocket engine test benches and laser-induced breakdown spectroscopy (LIBS) systems.
In his spare time, he has a strong interest in human space flight and a passion for cooking. Both fields joined in early 2016, and the idea was born to bake bread on the International Space Station (ISS). After developing a space proving oven, he focused on developing space suits

Live Q&A: Tom Æ Holland, Neil Jaschinsk and Sebastian D. Marcu
IFST member - Free
Non-IFST member - £25.00
If you are an IFST member, please ensure that you are logged into the IFST website before completing your booking so you can access member rates for events. Published events fees will apply to non-members and members can only gain preferential rates by logging in to their IFST account.
Sponsorship opportunities are available. For more information, click here and please don't hesitate to contact us if you have any questions via info@ifst.org.
Please note: IFST is a registered charity with the mission of 'recognising and empowering food professionals by promoting excellence in science and its application throughout the food chain'. Each year, we are proud to run over 60 events, including webinars and workshops, which engage with thousands of food professionals worldwide from over 50 countries. IFST members attend all webinars free of charge. All non-members who would like to attend our events will be charged a small fee and all attendees will receive a certificate of attendance. You can find details of our membership packages here.