Printer-friendly version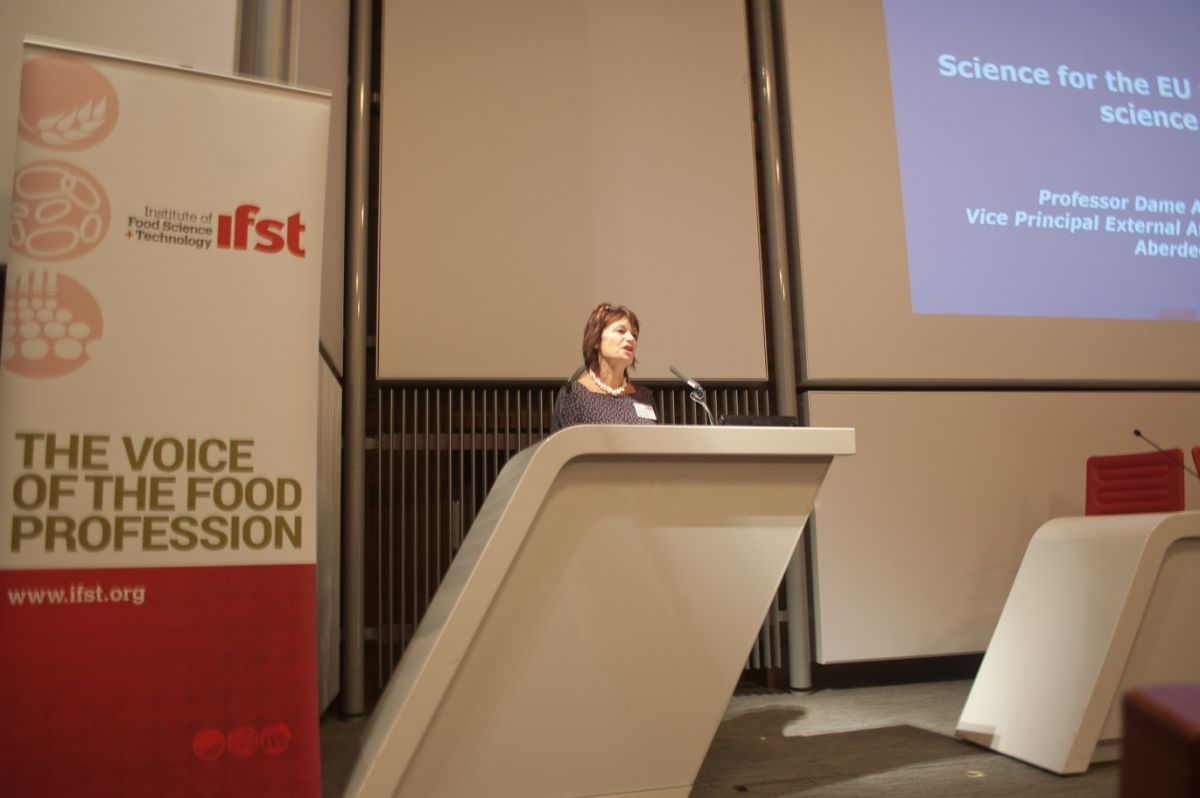 At the 2016 IFST lecture, we had the privilege of hearing Dame Anne Glover (Vice-Principal External Affairs & Dean for Europe, University of Aberdeen, and Chief Scientific Adviser to the President of the European Commission from 2012 to 2014) talk on the subject 'Science for the EU and EU for Science'. The lecture was streamed live to 12 regional locations.  IFST president Maureen Edmondson, OBE, introduced Dame Glover and the lecture. 
In her talk, Dame Anne threw down the gauntlet for EU scientists in all lines of work, to raise their voices in public where they see the omission or misuse of scientific evidence in communications, by the media, government, or any other body, on issues and policies that impact on citizens.
Anne praised European science, technology and engineering as the best in class, where there are many examples of scientists pushing the boundaries of technology, for societal benefits in such areas as infectious diseases, food security and sustainable energy supply. She extolled the benefits of a united Europe in scientific research, where cooperation of member states allows for better science than can be achieved by any one country. But she criticised the ability of EU science to translate the knowledge generated for citizens, business and governments, and the lack of effective structures to do this.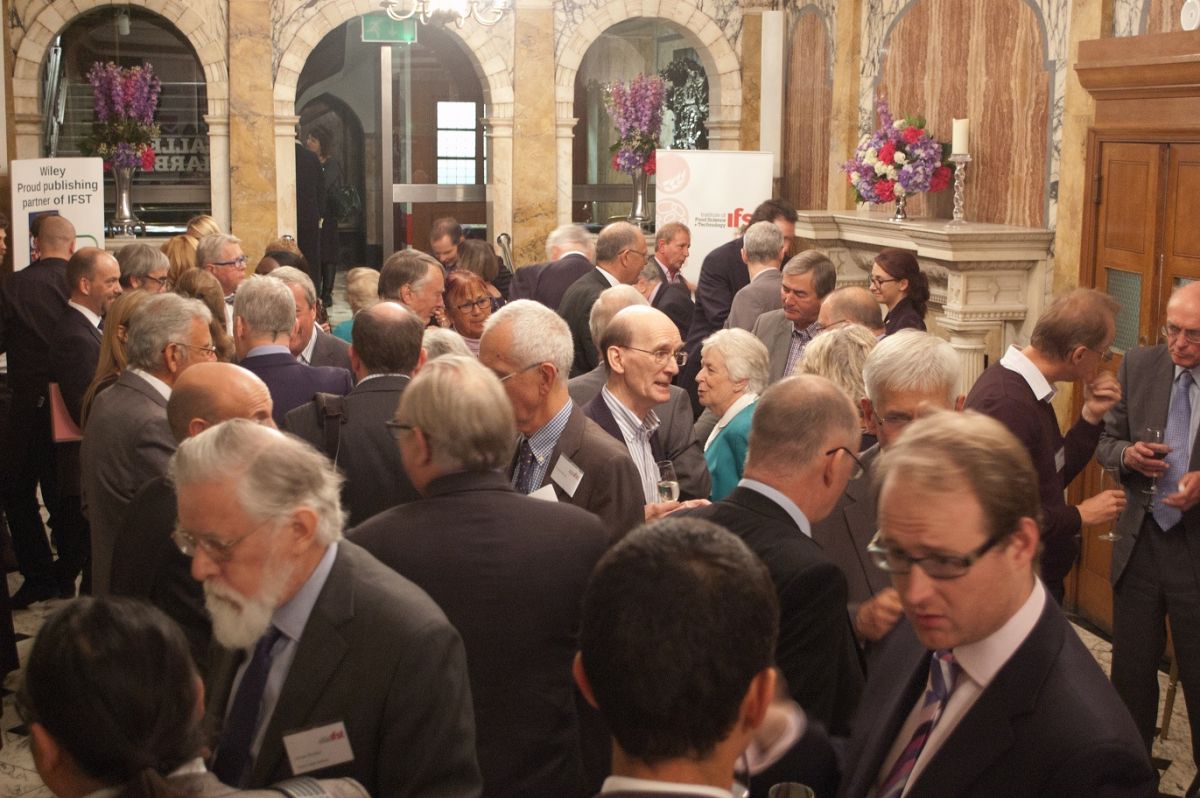 Dame Anne highlighted that scientists are used to uncertainties, while politicians want certainty. Politicians cope well with managing the high probability, high impact risks but need help dealing with risks that are low probability, high impact. In addition, we are all susceptible to exaggerating those risks that are not in our immediate control, such as flying, and underestimating those that are, such as driving. And where the advantages to oneself are not obvious, or there are personal impacts that favour denial (for example with GM food and climate change), there is also scope for miscommunication of the risks.
Anne stressed the importance of scientists calling out those who 'cherry pick' evidence, ensuring politicians are clear about when they are choosing to ignore evidence, and helping them to build scientific evidence into public policy. To do this we must talk to people who are not just our peers; we need to speak to media, politicians, public, NGOs, and others who have a different lens on science. But when we do speak out, we must do so in clearly understandable language, be honest about what facts we do and don't have, and admit uncertainty where it exists.
Dame Anne's challenge was not just to scientists. As a society we need to consider how we get and use our evidence in decision making, and who we trust to communicate it. She believes that if we are unable to trust our politicians, then we don't have a functioning democracy. She left us with the thought that Europe will struggle to succeed if politicians won't see what's happening, citizens won't listen to the evidence and industry won't talk about what they're doing. As scientists we have a key role to engender more trust, to ensure that citizens have more of an appetite for the innovations that could be delivered from the knowledge that we all produce.