RAF Club, 128 Piccadilly, Mayfair, London, W1J 7PY
Find out more and book your place today
Sam Jennings, Chair IFST Food Law Steering Group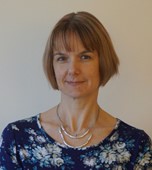 Sam Jennings provides advice to industry and governments globally on scientific, technical and regulatory aspects of food, particularly in relation to food supplements and functional foods. She offers support for dossier production for submission to the Commission and EFSA, particularly for novel foods, food additives and health claims. Since 2006, Sam has been Technical Adviser to the Council for Responsible Nutrition UK (CRN UK). She has been a member of the International Alliance of Dietary/Food Supplement Associations (IADSA) international Technical Working Group since its conception in 2010, and was appointed Chair of this group in 2012. She has been directly involved with the Codex Committee on Food Additives since 2013 and attends the annual meetings as Head of Delegation and spokesperson for IADSA, an accredited NGO under Codex Alimentarius.
Sam is a Fellow of the Institute of Food Science and Technology (IFST) in the UK and is active on the IFST Food Law Group. She is also a member of the Institute of Food Technologists, USA and of the Society of Dairy Technology. Sam has authored and co-authored papers on a variety of food-related topics, and has also co-authored a number of chapters in books on food science, food technology and food law, a recent one of which has been translated and published in China and Russia. She was one of the editors of, and contributor to, the 3rd edition of the UK Council for Responsible Nutrition (CRN)'s 'Technical Guide for the Manufacture of Food Supplements' (2009) and is joint editor, and contributor to, a new text book by the CRN UK Technical Committee (publication due early 2017). Sam has presented to governments and industry worldwide on topics including stability of food supplements, EU food law, GMP and other technical issues as required. She also runs tailored workshops for companies on EU food law and claims.
Beverley Küster, Head of Enhanced Registration, Regulatory Compliance Division, Food Standards Agency

Beverley's training is in Hotel and Restaurant management. She has a wealth of experience and knowledge attained through her various roles across the food industry where she progressed to the position of Area Manager before becoming a Civil Servant in 2001.
After a stint in HMRC she moved to the Food Standards Agency as Business Support Manager before taking on primary production official controls where she established herself as a shellfish expert participating in events across Europe and the US. Beverley joined the Regulating Our Future team in 2017 heading up the Enhanced Registration work and continues to champion and drive the work forward today.
Nathan Philippo, Head of Segmentation and Standards, Food Standards Agency
Nathan is an experienced Civil Servant, having joined the FSA in 2007 after undertaking various roles with the Home Office since 2000. With the Food Standards Agency Nathan has lead various projects, including reviewing of the Food Law Code of Practice, the creation of competency frameworks for authorised officers, and management of Burgers less than thoroughly cooked. Nathan joined the Regulating Our Future team in 2017 heading up the Segmentation work, before leading on the review of food standards delivery in 2018.
David Pickering, Trading Standards Manager, Buckinghamshire and Surrey Trading Standards
David completed a law degree in 1983 and qualified as a Trading Standards Officer in 1989 after completing the Diploma in Trading Standards. He carried out the whole range of Trading Standards work, taking a role specialising in dealing with Home Authority companies for a number of years and has established a number of Primary Authority Partnerships with food companies. He has managed the food and animal health teams in Buckinghamshire and continues to actively promote the role Trading Standards can play in the public health arena in his current position with Buckinghamshire and Surrey Trading Standards. His interest in food issues became greater about nineteen years ago when he took on the role as a joint Lead Officer for food and nutrition for the Chartered Trading Standards Institute. The Institute represents the interests of the profession at national level.
David obtained an LLM in European Law in 1998 and he continues to take a particular interest in developments at European level. He was a council member representing LACORS on the JHCI until March 2007. His CTSI role has involved him being involved in various advisory groups and bodies, including work on the future of the Public Analyst service, allergen information for caterers and is currently in the expert group as part of the FSA Regulating our Future review. He is Vice Chair of the national Food Standards and Enforcement Focus Group and sits on the Defra Authenticity Steering Group and Government Chemist steering group.
He has been a joint editor of Sweet and Maxwell's Practical Food Law Manual and delivered training on food law to other authorities and officers throughout the country. He has also been a contributor to the Food related Business Companion guidance produced by CTSI. David also contributed to the CTSI Brexit Think Tank policy document about the impact on food standards when we leave the EU.