Friday, 7 April, 2017 - 09:00 to 17:00
King's College – The Strand, London, WC2R 2LS

Dr Roy Betts, Head of Microbiology, Campden BRI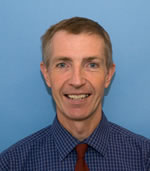 Dr Roy Betts is Head of Microbiology at Campden BRI, and currently manages a large team of scientists and technicians. He is a recognised expert in food microbiology and related issues having developed the research area of rapid methods therefore giving Campden BRI an international reputation as a scientific centre of excellence within the microbiological field.
Roy regularly lectures on Microbiological risks to foods, microbiological test methods, pathogens and risk in food manufacture. He regularly visits and assesses both laboratories and production sites for good operating practices and is frequently involved in troubleshooting and microbiological root cause analysis.
Dr Roy Betts is a valued member of many committees including:
British Standards Institute AW 9 Committee, Methods for the Microbiological of Foods and Animal Feeds
Chairman of the MicroVal General Committee for European microbiological method validation.
Member of ISO TC34/SC9 WG3 – Validation of microbiological methods
Member of International Life Sciences Institute (ILSI) , "Risk Analysis in Food Microbiology Task Force"
Member of the ILSI sub group on "Industrial Microbiological Risk Assessment"
Member of  the FDF Food Hygiene Committee.
Member of the UK Advisory Committee for the Microbiological Safety for Foods
With an International reputation as an expert in food microbiology he has received personal  invitations to speak at international symposia in the US, Australia, New Zealand, India, Korea, China  and throughout the EU and regularly prepares papers for leading publications.  Roy has presented over 100 publications/papers on food microbiology in journals and at Symposia.
In his spare time Roy enjoys long distance trail and fell running.

Abstract: The answer's 42; now what is the question? Advances in analytical methods
Test methods in food microbiology are changing, methods are becoming easier to develop, new genetic techniques offer greater speed, accuracy and ability to differential between groups of microorganisms. However, with this change we find the test results are becoming more difficult to interpret; we can now get answers that are fast and definitive – but what do we do with them, what decisions can we make – what is the answer ? Maybe we just asked the wrong question! We will look at changing test methods and the interpretational challenges we face, when using than to make key decisions.

David Crean, Vice President Corporate R&D, Mars Inc
Mr. Crean is currently the Vice President of Corporate R&D for Mars, Incorporated based at McLean, VA, USA. He gained this position in 2009 after serving for three years as the Technology Staff Officer of Mars Western Europe, in Slough, UK.  From 1999 to 2006, Mr. Crean was the Vice President of Innovation for the Mars European Food Business, located at Oud-Beijerland, The Netherlands.  Prior to this, he was the Vice President of Research and Development (Snackfood and Petcare) at Masterfoods Polska, Sochaczew, Poland for three years and R&D Director for two years.  In the States, Mr. Crean served one year as the Quality Manager at Dove International Ice Cream- Burr Ridge, in Chicago, Illinois, before taking on the position of Technical Services Manager, a position he held from 1992 to 1994.  For Mars Confectionery Europe, Slough, United Kingdom, he was a Microbiologist (1986 to 1988), a Senior Microbiologist (1988 to 1990), and European Food Safety Manager (1990 to 1991).  Prior to his Mars career, he was a Microbiologist with the Public Health Laboratory Service in Liverpool, UK (1983 to 1986).  Mr. Crean graduated with a BA (Hons) Degree in Applied Biology in 1982 from Liverpool Polytechnic.

Abstract: Sequencing the Food Supply Chain
Genomics, coupled with advances in computational science, has the capability to reveal the microbial ecology of foods and food processing environments.  It also has the capability to answer key questions such as: do specific materials have a specific microbiome?  Do specific environments have a microbiome? Can we measure a stable background and do background shifts indicate increased or reduced risk?  Can we use the microbiome as a "fingerprint" for authenticity/traceability?
Instead of looking at the presence or absence of individual organisms or enumerating larger groups or classes of microorganisms, we now have the capability to fully identify all the populations present, understanding from the fundamentals of their genes likely resilience, pathogenicity and other factors such as their antimicrobial resistance.
This work aims to both accelerate the rate of scientific discovery and to technically support the development of new approaches in our understanding of risk and food safety standards. 
This presentation will review the challenges and the potential of these new approaches in the context of the current global food systems we operate.  What we have learned so far provides great opportunity for a multi-stakeholder conversation on how to improve and evolve our approach to securing safe food.
Dr Vincenzo di Bari, EPSRC Centre for Innovative Manufacturing in Food

Vincenzo di Bari started working at the Centre for Innovative Manufacturing in Food (CIM in Food) in October 2014 initially as Research Assistant and later as Research Fellow. He has attained his PhD at the School of Chemical Engineering at the University of Birmingham (UK) in 2015. His PhD research focused on understanding the crystallisation and mechanical properties of water-in-cocoa butter emulsions to reduce fat content in chocolate. He graduated as BSc Hons in Food Science and Technology at the Faculty of Agriculture in Foggia (Italy). During his MSc in the same topic and Faculty he spent 6 months as research intern at Rothamsted Research Centre (UK) to study the molecular properties of gluten proteins.
As member of the CIM in Food, his research has developed mainly around one of the six Research Themes identified as the 'Upgrading of materials', which aims at the recovery and valorisation of natural biomaterials as well as transformation of waste streams for food applications. The two main areas of research he has focused on are: (1) the use of oleogels as novel route for the replacement of saturated and trans-unsaturated fats to structure oils in foods; (2) aqueous recovery of natural lipid organelles. i.e. 'oleosomes' or 'oil bodies', from oil rich seeds and their upgrade for food applications. His work on oleogels has attracted considerable industrial interest and it is currently focusing on baked goods. The research activity on oleosomes has also led to a number of national and international collaborations with academic and industrial partners.
Isabel Hoffman, CEO and Founder, Tellspec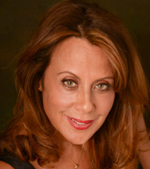 Hoffmann is an entrepreneur who has successfully founded eight companies over the last 26 years in the fields of preventative medicine, software, education, and more recently in digital health and food tech. Her natural ability to lead and inspire has resulted in numerous awards and honors throughout her career. As CEO and Founder of Tellspec, the company behind the world's first food sensor, she leads a team of computational biologists, food scientists, mathematicians, software developers, and data analysts towards their mission to build a healthier world by empowering people to make informed choices about what they eat.
Hoffmann has embodied the entrepreneurial spirit from the age of 19 when she started her first company. She has founded eight successful companies, taking companies from $0 to $75 million, and has negotiated strategic investments with groups such as CBS Corporation and Mitsubishi International. Hoffmann has raised equity investment and convertible debenture notes in Wall Street, New York City, and Bay Street, Toronto. She was also the main strategic negotiator on several business acquisitions, including a US$28M acquisition of Corel Multimedia business division. More recently, she has shared her experiences as an entrepreneur and as knowledge on commercializing technologies by teaching MBA-level entrepreneurism courses at the University of Porto in partnership with the London Business School and the University of North Carolina.
As a sought-after keynote speaker, she's presented at conferences around the world. Her presentations have covered topics including: Consumer Food Security: at the invitation of the Inter-American Development Bank, Demand Solutions 2016, Buenos Aires, Argentina; The Digitalization of Food: at South Summit 2016, Madrid, Spain; The Internet of Food: at Seeds & Chips 2016, Milan, Italy; Local Food and Health: at TEDX Zwolle 2015, Zwolle, Holland; Uncovering the Newest Piece of the Puzzle: Tracking your Food at the Digital Health Summit CES 2015 in Las Vegas, USA; Food Technology at TED Global 2014 in Rio de Janeiro, Brazil.
Her awards in the technology and entrepreneurial field include The Women in Technology Award presented by Bell Canada and the Toronto Sun; Canada's National IWAY Award for Leadership in the Application of Technology presented by CANARIE Inc. and the Royal Bank; Canadian Woman Entrepreneur of the Year Award presented by the University of Toronto, Canada; Top 40 Under 40 award presented by the Financial Post, CIBC and Caldwell Partners, Canada; Ernst & Young's Entrepreneur of the Year Award presented by Ernst & Young; and MacLean's Honor Roll for Canadian Excellence presented by MacLean's Magazine. Tellspec is a winner of the following awards: Seeds & Chips award for Best Diet Solution, April 2016, Italy; the Innovation Prize, category Health, MedPi May 2016, Monaco; the European Food Venture Forum, Sept. 2016, Denmark; the Humanitarian Water, 2016 Water Air Food Awards, in the category of food safety, Nov. 2016, Beijing, China (This humanitarian award carries the United Nations signature); a and a winner of the Horizon 2020 Food Scanner Prize 2017.  

Abstract: Food information and power in the hands of consumers
There is an expressed need for non-destructive user-friendly tools that can help customers and various stakeholders in the food market to identify and qualify samples rapidly and accurately. For instance the identification of high quality meat cuts and the determination of meat aging are important challenges where handheld near infrared spectroscopy can provide perfect solutions. This talk will exemplify several of published results that prove that the Tellspec Food Sensor provides the possibility for rapid, handheld, non-destructive determination of contaminants, adulterants, food quality control and food indetification.
Keywords: handheld, near infrared spectroscopy, meat, melamine, classification, calibration 
Acknowledgements
Authors would like to thank the team at Tellspec Inc. and Tellspec LTD for data collection (Zsofia Pinter), data treatments (Behafarid Darvish), mobile app development (Jason Coulls), and Cloud Architecture (Mark Bloore), algorithm detection (Zoltan Kovacs) and food science research (George Bazar).
6 References
Bázár, G. et al., 2009. Identification of traditionally reared Mangalica pig's meat by near infrared spectroscopy using generalised partial least squares in open source R Project—a feasibility model study. Journal of Near Infrared Spectroscopy, 17(1), p.119.
Ben-Gera, I. & Norris, K.H., 1968. Direct Spectrophotometric Determination of Fat and Moisture in Meat Products. Journal of Food Science, 33(1), pp.64–67.
Carmack, C.F. et al., 1995. Sensory evaluation of beef-flavor-intensity, tenderness, and juiciness among major muscles. Meat Science, 39(1), pp.143–147.
Cowe, I.A. & McNicol, J.W., 1985. The use of principal components in the analysis of nearinfrared spectra. Applied Spectroscopy, 39(2), pp.257–266.
Geladi, P. & Kowalski, B.R., 1986. Partial least-squares regression: a tutorial. Analytica Chimica Acta, 185, pp.1–17.
Idolo Imafidon, G. & Spanier, A.M., 1994. Unraveling the secret of meat flavor. Trends in Food Science & Technology, 5(10), pp.315–321.
Isaksson, T. et al., 1996. On-line, proximate analysis of ground beef directly at a meat grinder outlet. Meat Science, 43(3), pp.245–253.
Naes, T. et al., 2002. A user friendly guide to multivariate calibration and classification, Chichester, UK: NIR Publications.
Prieto, N. et al., 2009. Application of near infrared reflectance spectroscopy to predict meat

Professor John Mathers, Newcastle University

John Mathers is Professor of Human Nutrition and Director of the Human Nutrition Research Centre in the Institute of Cellular Medicine at Newcastle University, UK. He is a past President of the Nutrition Society. John Mathers undertook undergraduate studies in Newcastle University and PhD training in Nutrition at Cambridge University. He was a post doc in Cambridge and in Edinburgh Universities before being appointed to Newcastle University. His major research interests are in understanding how what we eat influences risks of common diseases such as heart disease, diabetes and bowel cancer. John Mathers was a founding member of NuGO (the European Nutrigenomics Organisation) and his research includes use of genomic and epigenomics tools to understand the mechanisms though which nutrition influences cell function and, ultimately, health. He also applies metabolomics approaches to identify biomarkers of food intake.  John Mathers directed the recently-completed LiveWell Programme which has developed and piloted behavioural interventions to promote healthy ageing and also the development of tools to measure how well we age. John Mathers' recent research also includes the EU-funded Food4Me project in which he led an intervention study which investigated the effectiveness of personalised nutrition approaches in changing in eating patterns.

Abstract: Personalised nutrition: genes, technologies and health
Health is plastic and results from interactions between individual genotype and exposures plus the play of chance. Important exposures which contribute to poor health include smoking, lack of physical activity and unhealthy dietary patterns. Therefore interventions which change lifestyle factors, including improving dietary choices, have considerable potential to enhance public health.  However, despite extensive research on interventions to improve diet, the effect size achieved in such interventions is usually relatively modest, especially in the longer term.
A personalised approach to nutritional advice may be more effective than the conventional "one size fits all" approach because the advice and support offered may be more relevant to each individual. A personalised (or stratified) approach to provision of dietary advice is predicated on knowledge of key characteristics of those to whom the intervention is being delivered. The more personalised (or tailored) the intervention is the more sophisticated, and potentially expensive, will be the process for acquiring, analysing and acting upon those participant characteristics. Digital technologies and the internet are helping to solve some of these challenges.
I will discuss findings from, the Food4Me intervention study (http://food4me.org/) which tested the hypothesis that a personalised nutrition approach produces bigger, and more appropriate, changes in dietary behaviour than a conventional "one size fits all" approach. The Food4Me intervention was delivered via the internet to >1500 participants across 7 European countries. I will also explore the benefits of using phenotypic and genotypic information in personalising nutritional interventions and potential benefits for health.
References
Celis-Morales C, Lara J & Mathers JC (2015) Proc Nutr Soc. 74:130-8. "Personalising nutritional guidance for more effective behaviour change".
Celis-Morales C et al. (2016) Int J Epidemiol. Aug 14. pii: dyw186. "Effect of personalized nutrition on health-related behaviour change: evidence from the Food4me European randomized controlled trial".
Livingstone KM et al. (2016) BMJ 354:i4707. "FTO genotype and weight loss: systematic review and meta-analysis of 9563 individual participant data from eight randomised controlled trials".
Geoff McBride Futures Analyst and Horizon Scanning Leader, STFC
Geoff's current position with the Science and Technologies Facilities Council (STFC) Futures Programme is working on Grand/Industrial Challenges of: Defence, Security, and Resilience, Energy and Environment, Global Food Security, and Healthcare.
His role requires him to conduct analysis of these themes and their dependencies interacting with the UK Science Base by leading workshops and creating futures publications and products as an enabler for the UK Science Strategy the aim of which is to fund and deliver solutions and opportunities to Grand/Industrial Challenges for Government. As the Theme Leader for Global Food Security & Agri-Tech Geoff represents STFC in this theme at the Research Councils, UK Government and other international collaborations.
Geoff is the Principle Investigator on a project collaborating with the Portugal and the Royal Berkshire NHS Foundation Trust for Remote Sensing systems for Hazardous Environments. Director of Appollitron Ltd my own science and technology consultancy firm.
His expertise includes: Micro-nano technologies [MNT]; Horizon Scanning and Futures Analysis techniques; Open Source Intelligence Techniques; Global Challenges; Global Food Security and Agri-tech; Space Technology; Image Analysis.

Fraser McKevitt, Head of Retail and Consumer Insight, Kantar Worldpanel
Fraser has experience working in the consumer packaged goods industry on both agency and brand side. In over a decade at Kantar Worldpanel, he has helped advise some of the UK's biggest brands and supermarkets. Fraser keep a close eye on changing consumer & shopping behaviours, explaining how and why these trends influence and impact both manufactures and retailers. He describes, analyses and comment as the British grocers battle competitively for market share each month. His opinions are regularly sought by industry, broadcast media, national newspapers and the business press.
 

Professor Ian Noble, Senior R&D Director, Mondelez
I lead the Global Category Product Platforms Group for Chocolate focused on delivering the strategic innovation and renovation agenda for brands including Cadbury's Dairy Milk and Milka around the world. I am also fortunate to be the site leader for the Bournville R&D Centre in Birmingham.
Prior to joining Mondelez, I led the Global Emerging Snacks Technology group for PepsiCo R&D based across R&D Centres in Shanghai, Leicester, Plano (Texas) and Monterrey (Mexico) creating and delivering new technologies for non-Core products. I joined PepsiCo in 2007, from Unilever where I was latterly the Global FoodService Beverages R&D Director having joined the Colworth House research laboratory completing my PhD in Biochemical Engineering in 1994 and worked in Sri Lanka, Japan, China, France, the Netherlands and the UK, from background research to commercial market leadership, and introduced Open Innovation into Foods R&D.
Matt Rayment, Group Business Development Manager, MTC CEng MIET
Matt has spent 15 years working in production automation and has been responsible for the design, installation and commissioning of handling and production systems across all industry sectors. Now working at MTC he was the Senior Program Manager for the Advanced Production Systems theme responsible for special purpose machine design projects, advanced automation and robotics as well as sensing, instrumentation and electronics. He has successfully led several Innovate-UK projects investigating novel production solutions for automotive and the food and beverage industry as well as internal capability delivering projects across all technology readiness levels. He is now responsible for the business development across the whole of the MTC group and is heading up the MTC projects in Food and Beverage, FMCG and Pharmaceutical.

Dave Ross, Chief Executive, Agri-Epicentre
Dave Ross( BSc Hons, PDip, AMIMechE, AIAgrE, FRAgS) is incoming Chief Executive Officer of Agri-EPI Centre Ltd, one of the new UK Centres of Agricultural Innovation, with a specific focus on Precision technologies and engineered solutions. He has held the Interim role for a number of months and is now co-ordinating the development of the Centre in its emerging role, both nationally and internationally.
A trained engineer, Dave started his career in the defence technology sector, designing electro-optic systems. He then moved to agricultural engineering and technology in 1990, taking the opportunity of moving back to his roots (being brought up on a mixed/dairy farm). For more than 25 years he has continued to work as a Senior Research Engineer within SRUC Research Division, originally focusing on systems for crop monitoring and handling and post-harvest quality.
 More recently he has focused on livestock-related technologies. He has been involved in the research and development of a number of novel and patented developments across the agricultural production sectors. Some of these have been fully commercialised, and he has assisted with aligned spin-out and new company formations.
Chris Wells, Managing Director, Leatherhead Food Research
Chris is Managing Director at Leatherhead Food Research, where he heads a dynamic team providing industry-leading consultancy and membership services to over 1,500 companies in the food and drinks industry. Practical solutions cover all stages of a product's life cycle, from consumer insight, ingredient innovation and sensory testing to food safety consultancy and global regulatory advice.
He has over 25 years' practical experience in the food industry, with roles spanning manufacturing, retail and hospitality. He began his career working in manufacturing for Raines Dairy Foods; then moved to Sainsbury's where he was responsible for the technical management and product development of a wide variety of their food and non-food offers. Prior to joining Leatherhead, Chris was Technical & Commercial Director at Pizza Hut.
Chris has many years' experience with the BRC (British Retail Consortium) standard, having been involved with its original development and UKAS adoption. He is also a Fellow of the Institute of Food Science & Technology (IFST).