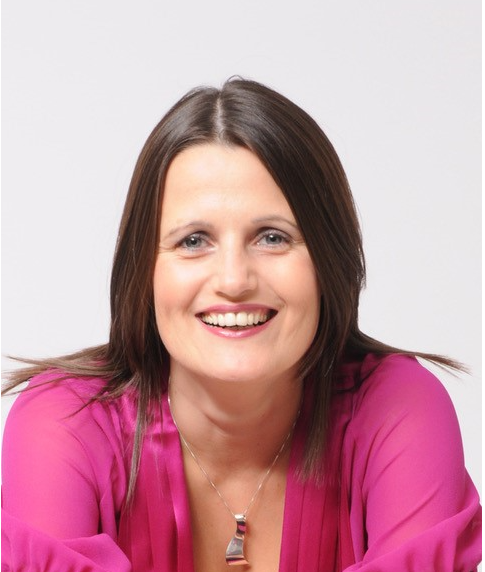 In our series of food safety interviews, Peter Littleton, Chair of the IFST Food Safety SIG speaks to Alison Friel, Director, Client & Technical Account Management, EMEA, about her career and what Food Safety means to her.
Alison Friel FIFST has 25 years of experience in the food industry, she started with a manufacturing background in various technical roles before working in own-label product management for leading foodservice and retailers in the UK. Since 2017, Alison has been working in the Certification Body sector and currently leads the consulting, training, and technical team for NSF.
PL: How did you start your career in the food industry and what motivated you to join?
AF: I was lucky I think to hit secondary education at just the right time. What started out as domestic science, became Home Economics and by the time I did my 'A' level a third of the course was focused on food science. I still remember baking a cake with different types of flour to assess the difference, which I think then led to University with a placement year in a laboratory. A placement year when you are not quite sure where you want to work is great as it is the opportunity to experience the unknown a little. I found the 5 am hygiene audits and problem solving the 'out of specification' test results the most interesting part which I think is why I went down the factory technologist route initially.
PL: What were the main food safety challenges in your work?
AF: In the early days you are so busy learning you often forget what the challenges were, but having spent a lot of time in High Care environments getting high micro counts, especially Listeria on products tends to stick in the memory. However, the buzz when you finally get to the root cause of the contamination and can put actions in place to prevent recurrence was incredibly satisfying
PL: The influence of culture is at the top of the food safety agenda. What does it mean to you?
AF: I think culture becoming part of the food safety agenda can only be positive - increasing the focus across all the stakeholders within the business and indeed the industry means that the agenda item 'food safety incidents' is less about reporting incidents and near misses and more focussed on the identification of root causes, action plans and prevention of issues. And as a technical person proactive food safety culture embraced by the organisation as a whole means it's a team effort to improve not just an objective for the technical team.
PL: What do you think are going to be the biggest challenges ahead of us in relation to food safety and how do we address them?
AF: Well Brexit is here and now rather than ahead of us but points to the future, with the need to find alternative providers sometimes at quite short notice. Supply chains become ever more complex so robust mapping of supply routes and close relationships with purchasing colleagues are key. Keeping abreast of potential issues through knowledge/relationships with key suppliers is a valuable tool for horizon scanning.
PL: What prompted your interest in joining the Food Safety Group?
AF: As an industry, it's really important to recognise that no one has all the answers and collaboration with peers is vital to keep learning and a forum such as the Food safety group is great for bringing shared ideas and experiences together. Whatever the issue on the agenda there is usually a couple of perspectives that can enlighten others particularly as members are from different product sectors, manufacturing and elements of the supply chain.
PL: Do you have any tips for members who are just starting their careers?
AF: Take every opportunity presented to gain experience or learn from others, create your network – I still pick up the phone to people I worked with 20 years ago to get their advice at times. Despite its size if you make the effort, you can quite rapidly build contacts to help answer questions or point you in the right direction. Be flexible in your career choices early on especially if you don't have a clear idea of where you want to be in 5-10 years, there is scope in this industry to change path should you wish to, I've worked in manufacturing, foodservice and retail and at every change in role/organisation there have opportunities to learn, develop and I think most importantly for the role I have now understand how similar issues can impact businesses in different ways.
PL: What does food safety mean to you?
AF: From the start of my career, I think it is as simple as "would this be safe for my family", we are trusted in this industry by our customers to provide a safe product and therefore in all the roles I have held in the food industry I've done my best to ensure that the food I have been involved with is safe to eat. It is more than a cooking temperature, microbiological criteria, or a declaration of allergens, you have to take the holistic approach, make sure you assess the risks appropriately and crucially speak up if you think something isn't quite right.
PL: Thank you Alison for your valuable insight.