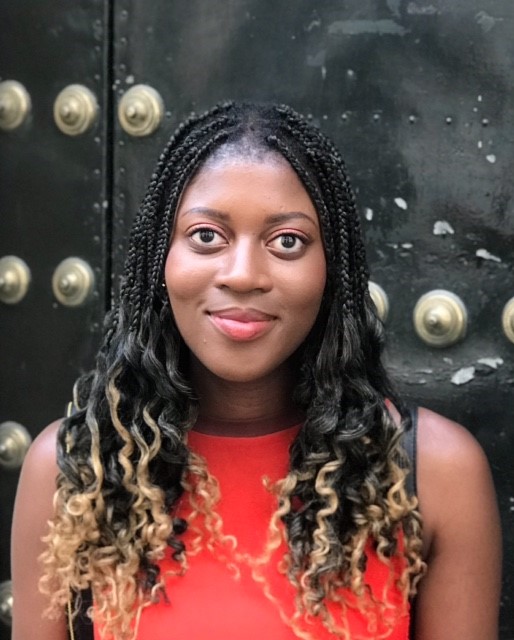 In our series of food safety interviews, Sterling Crew Chair of the IFST Food Safety SIG speaks with Tesco Technologist, Christa Maphosa.
Christarose Maphosa is a Food Technologist at Tesco with technical experience across manufacturing and retail, including Nestle and Pladis Global. She has been involved in the concept to launch of products for over 3 years, leveraging macro food trends. Since graduating with a First class degree in Food Science and Nutrition, she acquired her Level 2 HACCP (Hazard Analysis and Critical Control Point (HACCP)) and continues to apply this to her management of a global supply base.
SC: Christa how did you start your career in the food industry and what motivated you to join?
CM: "I initially wanted to be a Dietician and offer evidence-based advice on diets. However, early on in my degree at the University of Nottingham, I attended a Global Food Security summer school in Malaysia. There I realised I wanted to have an impact on the sustainability, quality and nutrition of food on large populations. This inspired me to move to a Food Science degree and I've been focused on delivering change across large product areas since. I believe having experience in both supply base and retail enables me to look at projects with a well-rounded perspective in my role as a Food Technologist."
SC: What are the main food safety challenges in your work?
CM: "At Tesco, we cater to a large customer base with a variety of dietary requirements. I look after products such as cooked poultry, sauces and added-value meat. This means assessing and controlling the associated risks, such as allergens and microbes. Tesco is unique in that we have our own Tesco Food Standard for manufacturing, which enables us to better serve the needs of our customers. Additional food safety challenges come from the size and complexity of our supply chains, we must have end-to-end visibility and accountability in our chain of custody."
SC: The influence of culture is at the top of the food safety agenda. What does it mean to you and how does it impact your work?
CM: "For me, culture is how people feel about their work and how it makes them behave. My role is interesting because I interface with many workplace cultures in the supply base, as well as our own Tesco culture. Working in an environment where people feel empowered to do the right thing and ask questions is key to creating a successful food safety culture. We have to celebrate successes but also share learnings. This requires both a top-down and bottom-up effort, whereby business managers have to lead by example and everyone else must have the necessary tools."
SC: What do you think are going to be the biggest challenges ahead of us in relation to food safety and how do we address them?
CM: "The nature and size of food safety challenges are continually evolving and for us in the UK, Brexit has compounded on this complexity. Food safety is critical to the mass production and supply of food. Managing challenges such as microbial risk and food fraud is going to be an ongoing challenge in the context of global warming, new supply chains and emerging technologies. I think we can address some of these challenges through cross-organisational collaboration and vigilant horizon scanning."
SC: What has been the impact of the COVID-19 pandemic on food fraud and safety?
CM: "In some ways, the COVID-19 pandemic has had a positive impact on food safety. For instance, discussions around handwashing and the use of Personal Protective Equipment (PPE) has been invigorated. However, there have also been challenges. For instance, labour shortages of skilled workers leave us exposed to the risks associated with less skilled workers stepping in. Additionally, auditing bodies and retailers have had less visibility of manufacturing facilities and where audits have taken place, the majority have been virtual or announced. This reduces their ability to truly assess 'business as usual'. On a global scale, an increased demand for food products paired with pressures on raw material supply has created a climate where food fraud is an increased risk.
An interesting area has been the further fragmentation of the restaurant and takeaway sector. There's been a rise in 'home kitchens', with people using platforms such as Instagram to sell their meals and although the Food Standards Agency (FSA), for example, has told businesses offering a takeaway service to provide allergen information at point of sale, for example, this is a new challenge for the industry."
SC: Do you have any tips for members who are just starting their careers?
CM: "1 - Don't limit yourself to your passions, learn as much as you can about as many products as you can.
2 - Ask lots of questions and continue to push your learning after formal education.
3 - Find a mentor who will help you navigate the nuances of your organisation."
SC: Why did you join IFST?
CM: "I joined the IFST because I wanted to be surrounded by food science professionals with diverse expertise. There's a wealth of knowledge available through the organisation and being a member has been an important part of my professional development. I've benefited from the resources on the website and interactive webinars in particular. At the beginning of 2021, joined the Food Safety special interest group and it's been great to share learnings with people who are also passionate about food safety."
SC: Thank you Christa for your valuable insight.