31 October 2019 at the 
National Centre for Food Manufacturing, University of Lincoln, Park Road, Holbeach, PE12 7PT
View the full programme for the conference and book your place today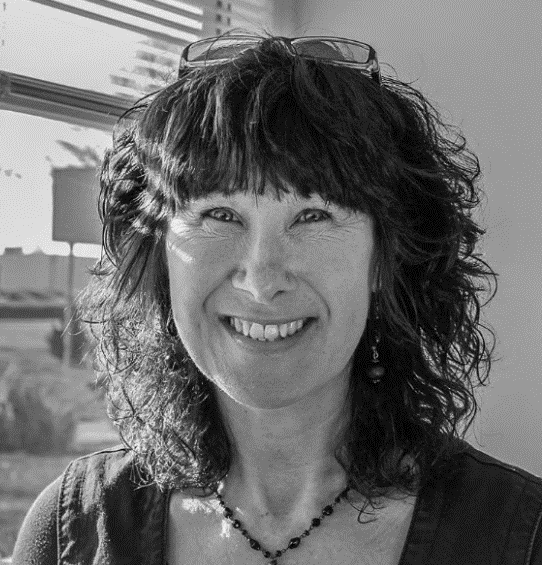 Debra Smith, Global Hygiene Specialist, Vikan; EHEDG UK:IE Regional Section Committee Member – Events & IFST Eastern Branch committee Member
Deb has over 30 years of food safety/research training and experience. At Vikan she is responsible for providing expert hygiene training and support, and advice, both internally and to the food industry. 
Prior to joining Vikan (8 years ago) Deb worked in the microbiology laboratory of Bernard Matthews Farms, a large poultry farmer and processor (3 years), the Food Safety Division of the UKs Dept. of Environment, Food and Rural Affairs, as a Research Manager (DEFRA, 16 years), and as Food Hygiene Research Manager at Campden BRI (9 years). 
She holds qualifications in Applied Microbiology (HNC), Nutrition & Food Science (BSc (Hons)), and Advanced Food Hygiene and HACCP. She is also a qualified FSSC 22000 auditor; a long standing and active member of both the European Hygienic Design Engineering Group (EHEDG, UK & Ireland Regional Section, and Foreign Bodies Working Group); and the Institute of Food Science and Technology (IFST, Eastern Region); is currently Chair of Campden BRIs Microbiology Members Interest Group; and sits on the GFSI Services Provision Technical Working Group.
Deb is author/co-author of numerous food safety/hygiene publications, including peer reviewed papers, book chapters and a number of food industry hygiene guidelines. She has also presented her research at many National and International food safety events.
Abstract: Who are EHEDG & what can they do for me?
The presentation will provide an overview of the EHEDG and a focus on the UK:IE Regional Section activities.
Deb has been involved with EHEDG since 2002. She is one of the founding members of the EHEDG UK:IE Regional Section, established in 2014. She has been involved with many EHEDG activities including publications, presentations, Working Groups, and organisation of events, including this one and the 2018 EHEDG World Congress.  Deb has also been a member of IFST since 2004 and currently sits on the Eastern region Committee. Deb will briefly introduce the activities undertaken by EHEDG (more detail will be provided on each area by the subsequent EHEDG presenters), and of the UK:IE Regional Section. 
Professor Val Braybrooks, Dean, National Centre for Food Manufacturing (NCFM)
Professor Val Braybrooks is Dean of The National Centre for Food Manufacturing, part of the University of Lincoln, where she leads the University's work within the Food Manufacturing sector.  Working in partnership with employers and support organisations from across the UK to advance skills, innovation and research. She was awarded the MBE in 2010 for her contribution to building educational opportunities for the food industry's workforce.
Val leads the strategic development work of the National Centre for Food Manufacturing to include its educational provision and research.  This includes local and national partnerships with employers and industry support organisations. Val is also a member of the College of Science's Management Team and University's Executive Board. 
Val also consults widely on skills development for the Agri-food sector and is a regular contributor to the development and delivery of skills strategies at a local and national level.
Professor Julian M Cooper - CChem, FRSC, CSci, FIFST, 342 Consulting Ltd
Professor Julian Cooper is an internationally renowned sugars and carbohydrate expert. During his 35 year career with British Sugar and AB Sugar he developed extensive experience in process and product development, carbohydrate chemistry and product reformulation. He retired in 2015 and set up 342 Consulting Ltd.
He has worked with many major food companies, research associations and universities in Europe, North America and Japan and has presented papers at major conferences.  As Head of Food Science for both British Sugar & AB Sugar he had responsibility for new product/technology development, external scientific research, health & nutrition and food law.
Dr Julian Cooper is a Visiting Professor at the University of Reading. At IFST he is Chair of the Scientific Committee and a Board Trustee. He is an Executive Board member of the AgriFood Training Partnership.
Eric Partington, Chair EHEDG UK:IE
Eric Partington is a Metallurgist with some 40 years' experience of food and drinks production in the United Kingdom.  He is a European Consultant to the Nickel Institute of Toronto, specialising in the applications of stainless steels in the Food and Beverage industries.  He has lectured and published extensively on EU food safety legislation, the selection of food contact materials and the hygienic design of food-processing equipment in the UK, Europe and Asia.
Eric co-chairs the European Hygienic Engineering and Design Group's Technical Working Group which produced Guideline Document No. 32: Materials of Construction for Equipment in Contact with Food.  He is also Chairman of the Regional Section of EHEDG which serves the UK & Ireland.
Abstract: What is Hygienic Design and Why is it Important? 
Hygienic design is fundamental to safe food production.  It is essential at every stage in the process; from the layout and construction of the buildings in which food is prepared to the packaging in which it will be put onto the market.  Taking food processing equipment as an example, the importance of selecting the right materials for the job and of designing with them, assembling them and maintaining them skilfully will be discussed.  The legislation applicable to food contact materials and to equipment design will be put into this context, and the question of whose responsibility it is to ensure compliance will be addressed.
This presentation aims to 'set the scene' for the specialists who are to follow.
Dr Roland Cocker, EHEDG Trainer
Formerly employed by GlaxoSmithKline and Unilever and has consulted for the last 20 years.
Activities have included:
•
Hygienic process and equipment design
•
Contamination, troubleshooting in food, biotechnological and chemical processes
•
17 years auditing for NSF International (ISO 22000, HACCP, Food Quality, Defence and Safety and numerous proprietary audit-systems).
•
Expert witness (in England, Ireland, Scotland and Germany)
•
Proprietary in-house and public courses in hygienic engineering and design.
                 o
Founder chairman, EHEDG Subgroups of both Integration of Hygienic Systems and Training and Education in Hygienic Design
                 o
Member: Valves, Mechanical Seals and Cleaning Validation
                 o
Joint founder of EHEDG training course
•
Member of Global Harmonisation Initiative.
Professor John Holah, Technical Director, Holchem Laboratories Ltd
John Holah is the Technical Director at Holchem Laboratories, the UKs largest supplier of food hygiene services to the food manufacturing industry.  John's current responsibilities include the development of innovative cleaning and disinfection chemicals and technologies and their successful utilisation in effectively designed, engineered, validated and managed sanitation programmes.
John has a passion for food safety and has been responsible for establishing many GMP/GHP's used in the food industry for the control of pathogens, particularly Listeria, Salmonella and E. coli.  He has been fortunate to have worked within >500 food factories and catering establishments, in the UK, Europe, North and South America, Africa, Asia and Australia.  
John is an Honorary Professor of Food Safety at Cardiff Metropolitan University and was previously Head of the Food Hygiene Department at Campden BRI .  He is active in the support of EHEDG, IAFP and GFSI.
Abstract: Hygienic design of food production premises
The GFSI currently has a Technical Working Group, Hygienic design of facilities and equipment, which has a remit to develop hygienic design elements to update the GFSI Benchmarking Requirements Version 7.1, and covers food processing/handling facilities and food processing equipment from farm to fork.
The Technical Working group recognises that the hygienic design of food production facilities, including refurbishments, is a cyclic process and comprises:
•
Creating a design concept from a specified intended use for the facility
•
Undertaking a hazard analysis and risk assessment of the product and processes that the facility will house
•
Mitigating these hazards and risks via hygienic building design
•
Constructing and commissioning the facility, particularly if food production is being carried out on site
•
Maintaining the hygienic nature of the facility via cleaning and maintenance
•
Periodically reviewing whether the facility still meets its hygienic design requirements for its intended use, particularly if there have been any changes to the products and/or process contained within or any changes in hazards external to the facility
With the exception of cleaning and maintenance, this presentation will provide information on the principles of all aspects of this hygienic design process.
Daniel Carrigan, Group Auditor, Samworth Brothers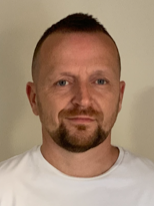 Daniel has more than 20 years of food experience having worked in Production, Hygiene and Technical functions. Prior to joining Samworth Brothers he worked for Greencore in Production and Technical roles, audited on behalf of a major retailer and ran a family business manufacturing a range of pet foods.
Daniel holds qualifications in Food Manufacturing Management (Degree), Food Science, Production and Development (HND), Advanced Food Hygiene and HACCP, Level 4 Hygiene and Listeria Management and is also a qualified Lead Auditor. Daniel is a recently joined member of the IFST, currently applying to be Registered Food Safety Manager.  
At Samworth Brothers Daniel helps manage group technical integrity through supply base management and offers advice and assistance on Technical and Hygiene matters at site level. Daniel is actively involved in Samworth site retail and 3rd party audits. 
Abstract: Hygienic design from the food manufacturer's perspective 1
Hygienic design principles and a thorough understanding of equipment capability are fundamental to ensuring robust finished product, in process and post clean environmental microbiological controls. Understanding the environment, equipment and limitations around cleaning is essential to meet HACCP pre-requisite, customer and audit requirements.
Hygienic design and effective cleaning should be validated and regularly verified so that consistently high standards are achieved. This can be achieved through scientific analysis, audit tools, physical inspections and regular hygienic design and post clean assessments.
Too often cleaning capability is reliant on an equipment manufacturer's idea of what is hygienic and verified only by a set of initials on paperwork. The real analysis of hygienic design effectiveness sometimes only becomes apparent to sites during a 3rd party visit or hygiene audit. This presentation provides delegates with examples of unacceptable levels of hygiene due to ineffective design whilst offering some simple techniques to ensure cleaning is proven to be both effective and consistent.
Campbell Mitchell, Regional Quality, Food Safety, Health & Safety, and Environment (QSHE) Director, Kerry Foods
Campbell Mitchell is currently working in Dubai for Kerry Group as Regional QSHE Director for Middle East, North Africa and Turkey (MENAT).  He has been with Kerry since December 2018.  Previously he was Group Compliance Manager for Almarai where he worked since July 2009, based in Riyadh, Saudi Arabia.  
Kerry Group (www.kerrygroup.com) is a global leader in taste and nutrition serving the food, beverage and pharmaceutical industries.  Every day millions of people worldwide consume food or beverages containing Kerry's Taste and Nutrition technologies.  They have more than 147 manufacturing locations globally and produce more than 15,000 products.  In his role, Mr. Mitchell coordinates best practices for food safety and compliance standards, for acquisitions and greenfield facilities.
Almarai (www.almarai.com) is the largest food and beverage company in the Middle East, active throughout the Gulf region, focused on Dairy, Poultry, and Baked goods, as well as Infant Nutrition. Mr. Mitchell was responsible for the development and implementation of the company's food safety and quality standards across the organization.  He was fortunate enough to have been on the project teams who built 6 world class state-of-the-art manufacturing facilities in the 9 years he was there.
His previous experience includes roles as Regional QA Manager at Goodman Fielder Australia (2008 - 2009), Quality Manager at McCain Foods NZ (1999 - 2008), Microbiologist and Factory Hygienist at Nestle NZ (1995 - 1999), and Microbiologist at Fonterra (1992 - 1995). He received his BSc in Microbiology from the University of Otago and completed his post-graduate studies in Business Administration from Massey University in New Zealand.
Abstract: Hygienic design from the food manufacturers perspective 2
How to learn from your mistakes:  
Best practices in reducing food safety and foreign matter risks from your equipment supplier
Dr Andrea Paoli – Principal Lecturer (Enterprise) Food Robotics and Process Automation, The National Centre for Food Manufacturing, University of Lincoln
Andrea Paoli is Principal Lecturer (Enterprise) at the National Centre for Food Manufacturing, University of Lincoln. In his role, he champions food industry focused robotics and automation R&D activities and leads a team of scientists and technicians. In addition, he manages a broad portfolio of innovation and technology transfer projects aimed at advancing the food manufacturing sector through a systematic adoption of ground-breaking robotics and automation technologies.
Before joining the University of Lincoln in 2014, he held a position as Assistant Professor at the University of Bologna, Italy. His academic career also included visiting positions at the University of Michigan (2002, 2005 and 2009) and a part-time lectureship at the Tongji University in Shanghai (2010-2012). 
He is Senior Member of the IEEE (the Institute of Electrical and Electronic Engineers), member of the Organizing Committee of the UK Robotics and Automation Society and member of the technical committee on industrial process safety within IFAC (International Federation of Automatic Control).
Abstract: 

Hygiene Considerations for Robotics in Food Manufacturing

The food and drink industry is the largest manufacturing sector in the UK. As a result, its inefficiencies have significant economic, environmental and social implications. As it stands, the sector currently faces major unsustainable economic pressures, borne from the fact that the implementation of the National Living Wage regulation has led to labour becoming more expensive year-on-year. With regard to labour availability, there is an added issue of the demands which a post-Brexit Britain will present. In addition, utility costs regularly escalate and there is limited opportunity to increase product prices due to the retail and food service sectors being so competitive. In this context, a systematic use of robotic systems with fully integrated digitised process control would facilitate a major advancement in food manufacturing efficiency, delivering significantly reduced production costs whilst lowering energy requirements and food waste.

To date, robotics has been widely used in food packaging applications, while its usage in primary and secondary processing is still very limited. One of the principal factors that have limited the expansion of robotics to every manuacturing stage is that very little has been done in the past in terms of addressing the hygiene requirements of the food sector. Now, while the cost of robotic technology is rapidly decreasing, there is still a need to design 'food-robots' – that is, industrial robots that can be used across all the phases of food processing. The increased productivity rates and higher levels of product quality consistency unlocked by these food manufacturing robotic systems will result in the end-user food production businesses becoming far more competitive.

By presenting a number of case studies, Andrea will look at different robotic solutions discussing their potential contribution to the advancement of the food manufacturing sector and their impact in terms of hygiene regulations/requirements.