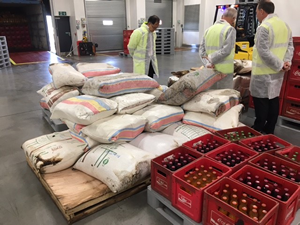 There was a great turnout for the technical visit to the Border Inspection Post at the Port of Felixstowe with delegates making the trip from as far away as Manchester and Newcastle as well as from London and the Eastern area. It was also pleasing that delegates were drawn from a range of backgrounds from students wishing to broaden their understanding of food distribution chains to more experienced and senior managers.
The day started with an overview of imported food control by Dr Andy Bowles FIFST followed by an introduction to the Port of Felixstowe and the work of Port Health Officers by Kay Davidson, Technical Manager Suffolk Coastal Port Health. Delegates heard that 48% of all food imported into the UK from outside the EU enters via Felixstowe and that the largest vessels can carry 11,000 forty-foot containers each. The port receives most of its imports from the far east as well as from Africa. There are 56 staff working within the port health facility, Port Health Officers carry out checks on foods not of animal origin and fish/shellfish whereas Official Veterinarians perform veterinary checks on products of animal origin.
Delegates were taken on a tour of the inspection sheds and saw a consignment of sacks of flour intercepted from Malawi which was infested with cockroaches. The consignment also contained non-declared alcohol which was seized by Border Force officers and some soft drinks the colouring of which suggested the presence of non-authorised additives.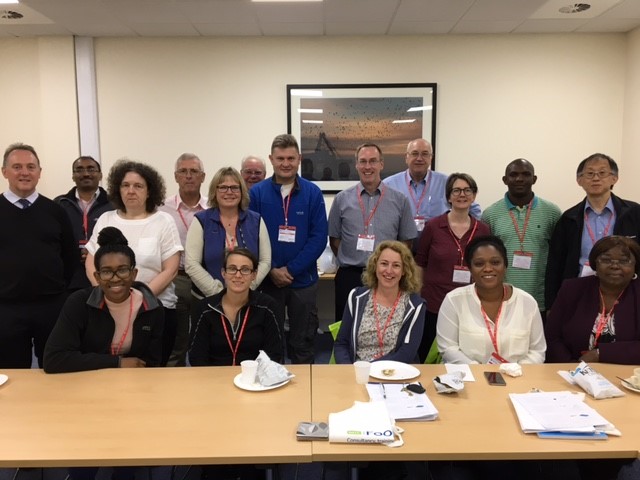 Consignments of sultanas from Turkey have recently been added to the list of "high risk" foods not of animal origin subject to import controls and delegates saw one which had just been sampled by port health officers. A consignment of hazelnuts from Turkey had also been sampled for aflatoxin levels and was being held pending the results. Martyn Jones, Technical Manager for Suffolk Coastal Port Health explained how 100 incremental samples of this food were taken to form one aggregate sample to be sent to the analyst.
Routine samples taken by Port Health Officers were shown to delegates and included plastic kitchenware imported from China, cartons of "coconut milk" suspected of being watered down and some potentially dangerous jelly cup sweets.
Delegates were given the opportunity to raise questions during lunch and it was suggested that this might become an annual event especially as Brexit develops in the future.