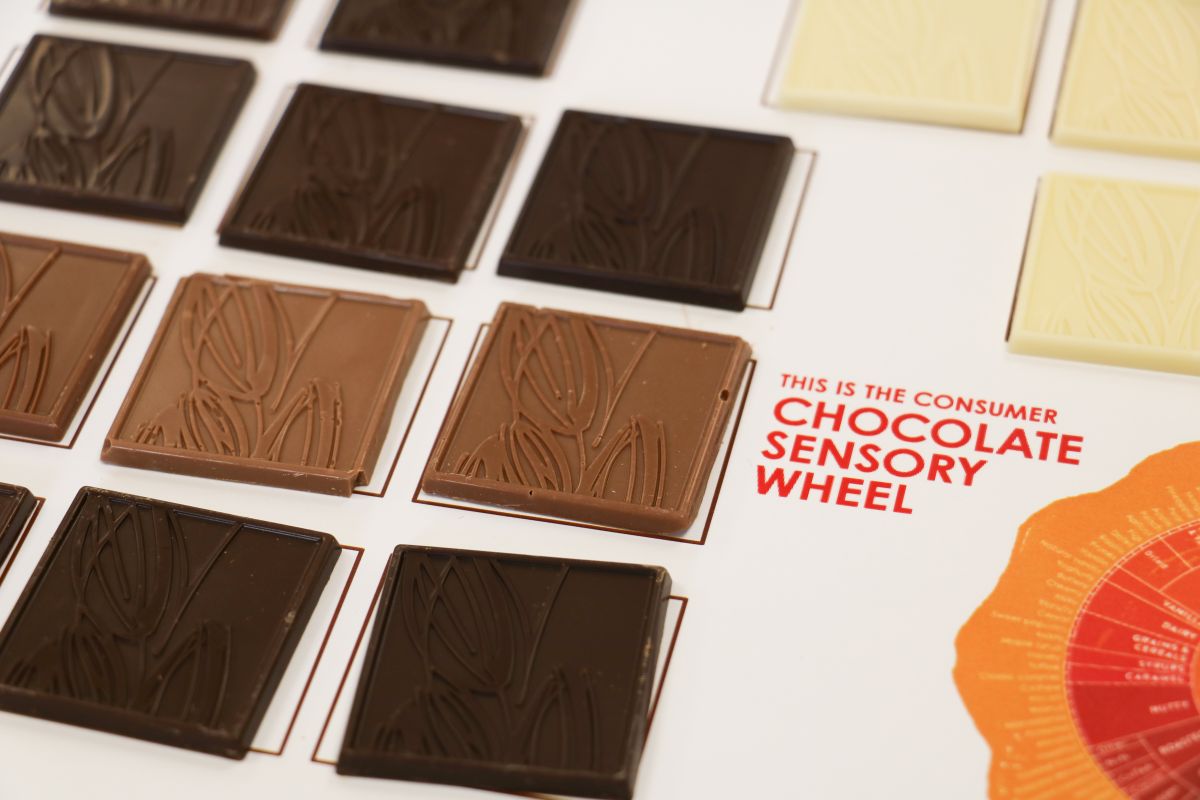 The visit to Barry Callebaut (BC) was a very interesting and insightful technical visit. The team looking after us were very knowledgeable and engaged, answering our questions and queries on all things chocolate.
A visit to a chocolate factory is never complete without a tasting session. The team walked us through 16 different types of chocolate samples ranging from milk, dark and white. Using the BC chocolate sensory wheel we were encouraged to explore the different aroma, taste and mouthfeel of each chocolate sample. We were also shown how cocoa beans from different regions resulted in a different tasting experience – very much along the same lines of terroir for wines.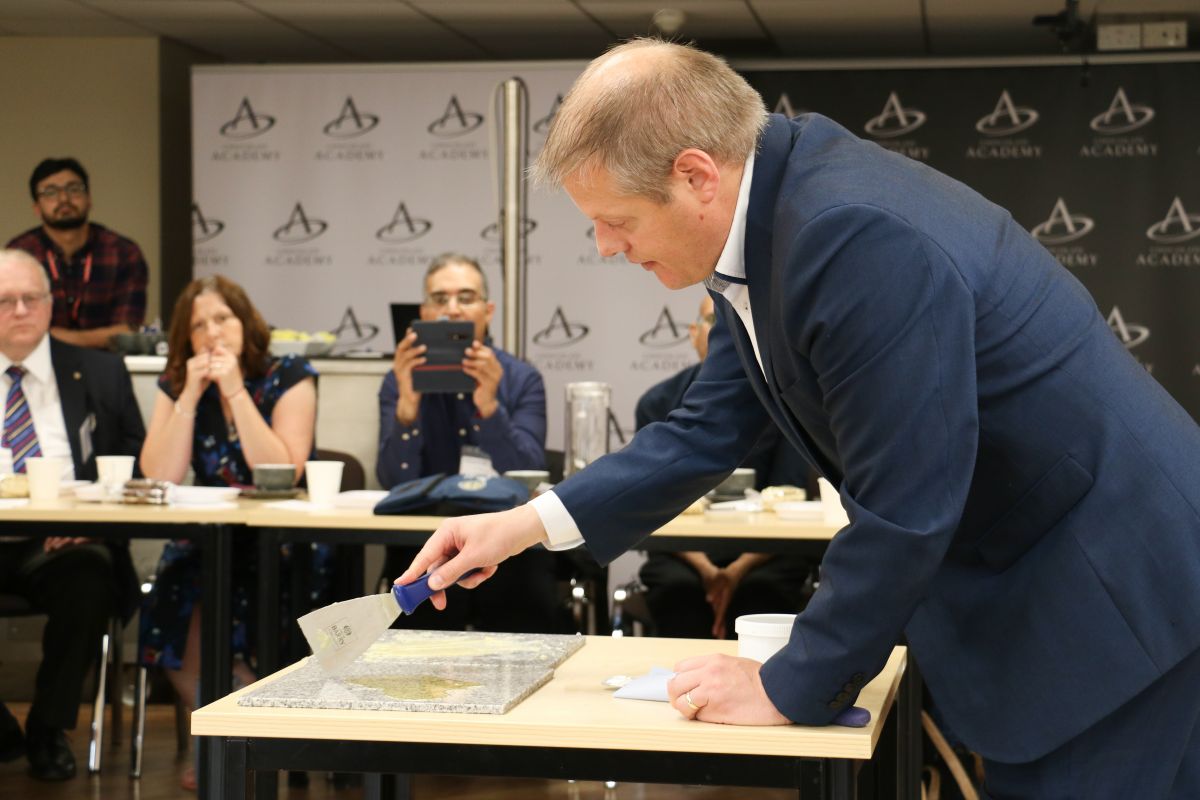 The tour of the BC factory provided an insight into the complexity and innovation of the cocoa process.
The food science and technology aspects of the cocoa bean processing framework were highlighted and explained. The science behind chocolate's unique properties and what makes it such an enticing raw material both as a food but also in cosmetics (think cocoa butter in your hand moisturiser). The R&D technical manager also provided us with a demonstration on the tempering of chocolate giving us great insight into the science behind the process.
The team talked us through the company's sustainability commitments through their 2025 Forever Chocolate strategy and their Cocoa Horizons Programme. We were also given an insight into how this strategy has resulted in a collaboration with chocolate brand Tony's Chocolonely and others.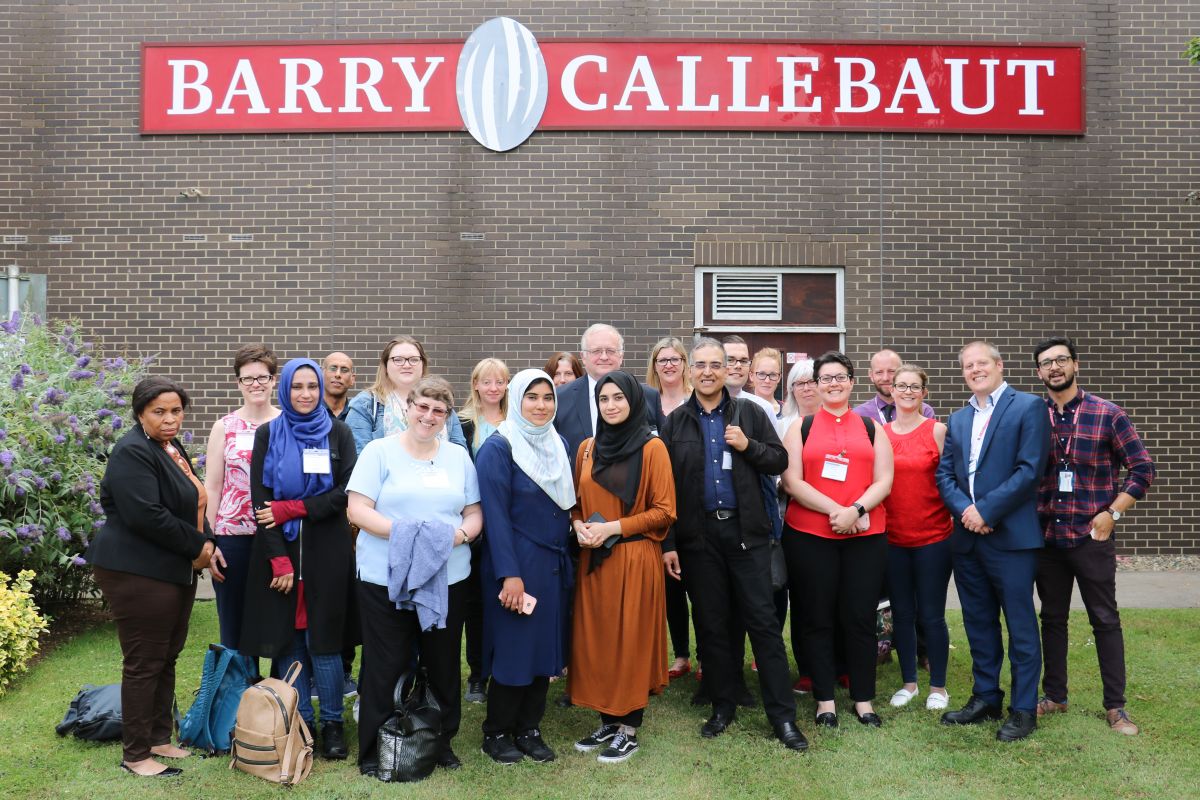 The day was rounded off by looking at current and future trends in chocolate. Sugar reduction was top of the agenda and how BC is incorporating sweeteners, eg: inulin, in their recipes. We were also given an insight into the new chocolate Ruby Chocolate and how products containing this can now be found in shops. Ruby chocolate is the latest innovation in chocolate manufacturing since white chocolate was invented by Robert Nestle in 1937.
Thank you to IFST and BC for organising this event.
Ruth Ashaye
Photos from the day:
Click
here
to see more photos from the event .
(N.B: when you click into the photo slideshow you will be able to see more than the 9 photos shown on the main page)
Watch our highlights from the visit below: