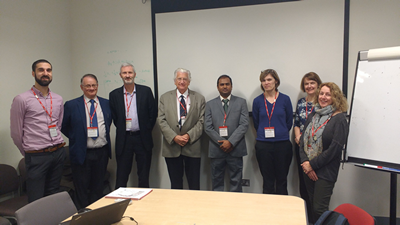 The Eastern Branch visit to Premier Analytical Services was a well received event.
There were 14 IFST members involved and a further 7 involved in the tour of the site.
The group came from a wide range of experiences and backgrounds. This included a PhD student, consultants, technical managers and retirees. Members travelled from several branch areas, with one member from Chennai in India, having made the trip. We were very pleased to be joined by Jon Poole, Chief Executive of the IFST. Participating from the Eastern Region, were Jane Robertshaw and Conan Fryer.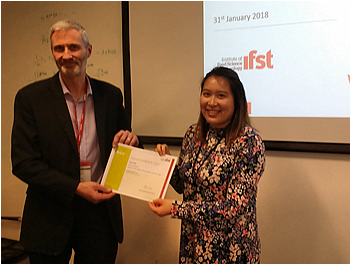 The event commenced with a good introduction to Premier Foods and Premier Analytical Services, by Dr Clare Hazel. Regulatory team members Rebecca Howard and Janus Mak, then gave an interesting presentation, which included a food labelling quiz. A guided laboratory tour then followed, meeting the heads of science in each area visited. The laboratories and teams visited during the tour as Mycotoxin, Microbiology, Microscopy and Chemistry. Some very good discussion and Q&A's were had at each point of the tour. The specialist validation services offered by the Microbiology team, was of particular interest to the group.
During the visit, a MIFST certificate was presented to Janus Mak and a Register of Food Safety Professionals Certificate was presented to Conan Fryer, both by IFST Chief Executive, Jon Poole.