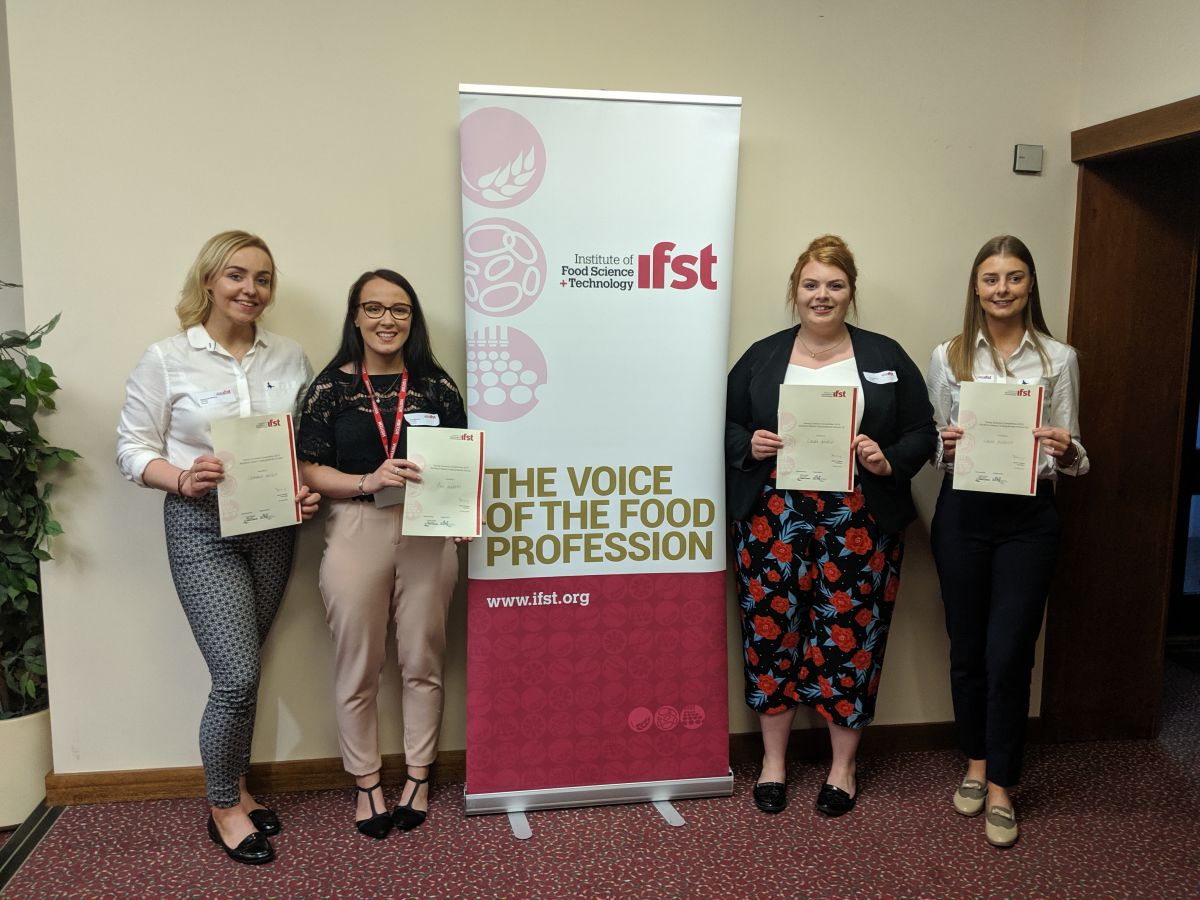 The Northern Ireland (NI) heat of the IFST Young Scientist Competition took place at
AFBI
headquarters on Thursday 30 May 2019. In front of an audience of their peers and supporters nine students from
CAFRE
and
Queen's University Belfast
courageously presented their research. The judges had a daunting task – the science and presentational skills on display were impressive. In the undergraduate section very practical research was described: Amy Murray on food preservation using rosemary extracts, Laura Agnew on sodium reduction, Laura Reddick on kiwi extract tenderisation, Sarah Kelly on dietary fibre claims and Stephanie McIlroy on high pressure food processing. This section was judged by Michael Bell,
NIFDA
, Joanne Casey,
Moy Park
and Declan Ferguson,
Finnebrogue
. Declan is also Chair of the IFST NI branch.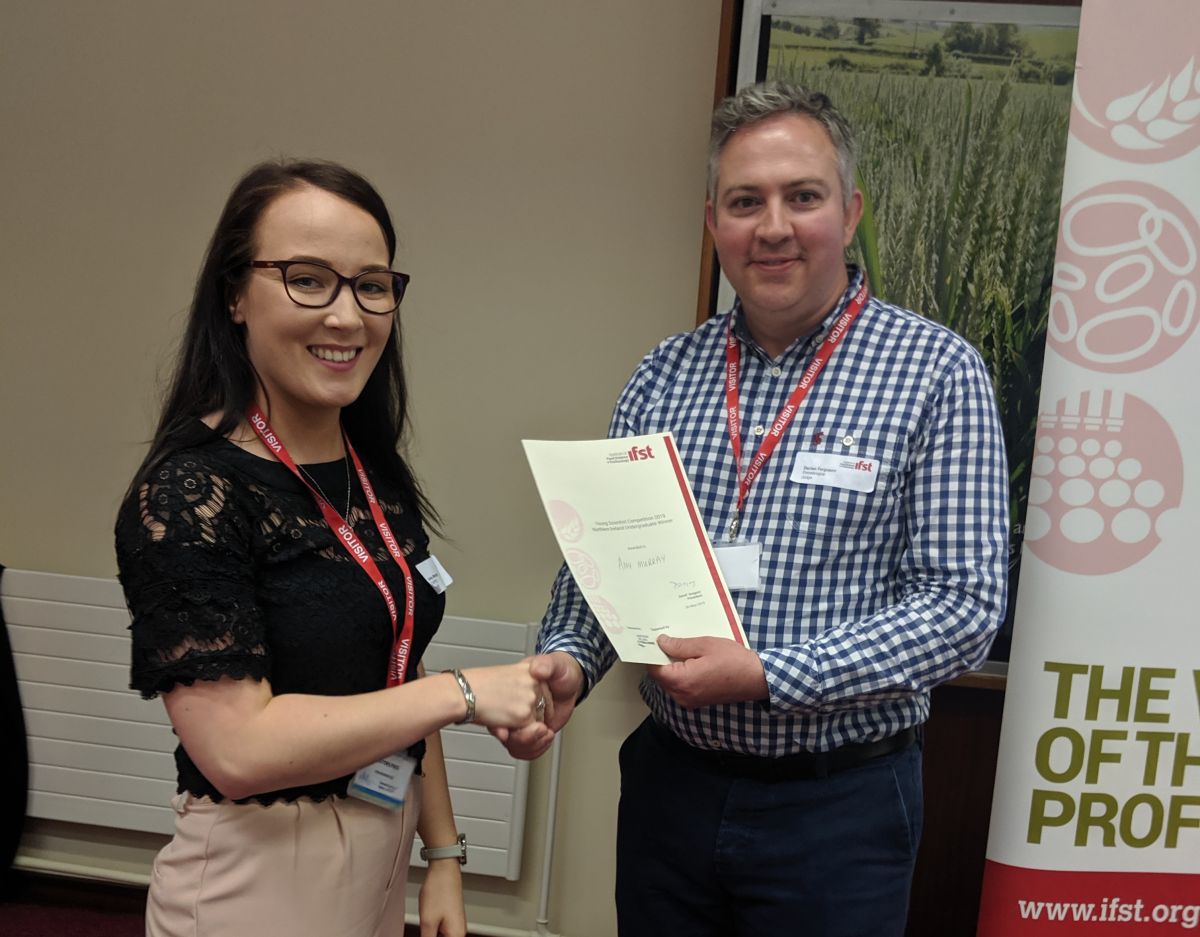 After careful deliberations, for the Undegraduate section CAFRE swept the board with winner Amy Murray, and Laura Reddick and Laura Agnew 2
nd
and 3
rd
respectively. Sarah and Stephanie were highly commended.
The postgraduate section followed. All the finalists were from Queen's with leading edge research: Aoibheann Swail on consumer perception studies of endocrine disruptors, Muiriosa Duggan on detection of mercury using gold nanoparticles, Una Gordon on LC-MS/MS and NMR metabolomics studies for dietary marker compounds and Zoe Woods on the development and validation of a new surface enhanced Raman spectroscopic method for the detection of melamine using gold nanoparticle aggregation.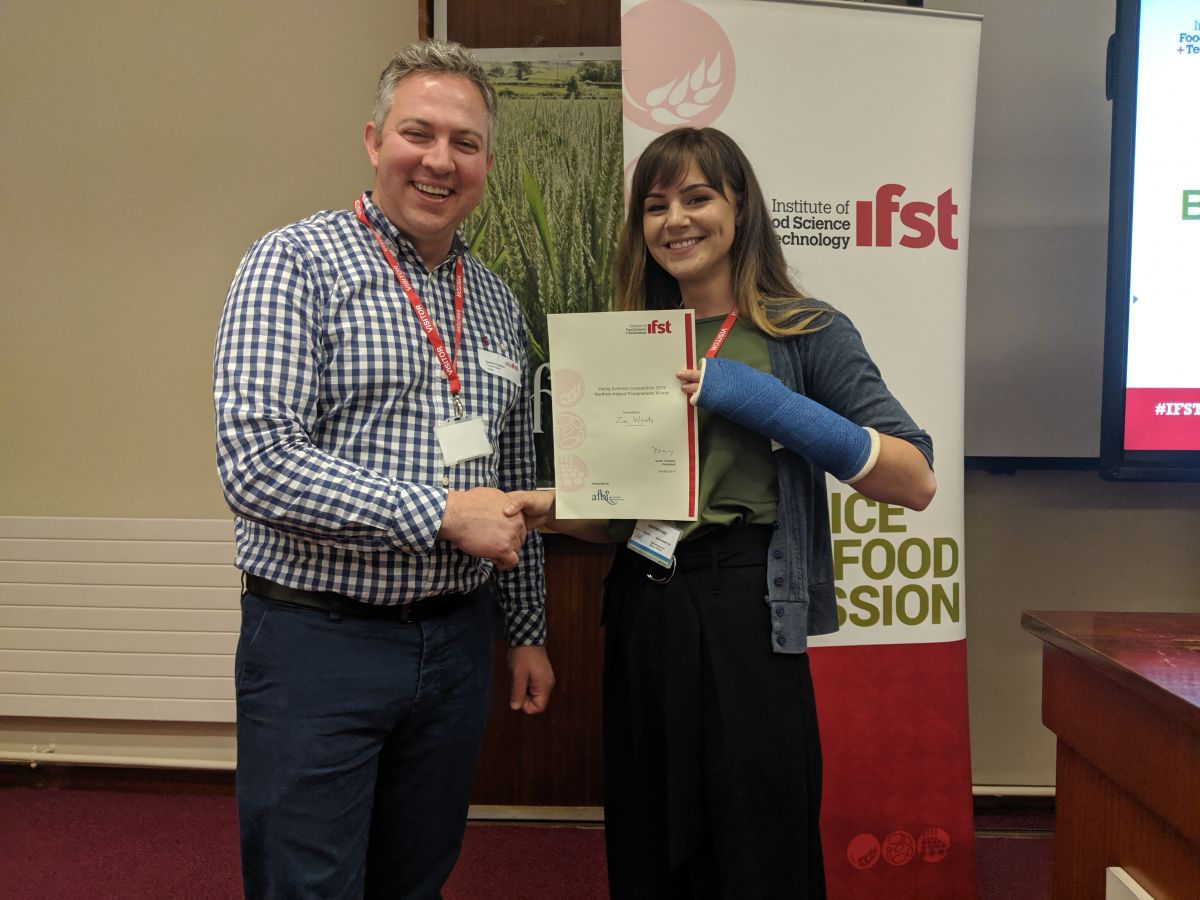 All the findings were presented in a highly professional manner against strict time limits. Michael Walker,
UK NML
, joined Michael Bell and Joanne Casey on the judging panel and after much thought and discussion the winner was Zoe Woods, with Una Gordon runner up and joint 3
rd
awarded to Aoibheann and Muiriosa.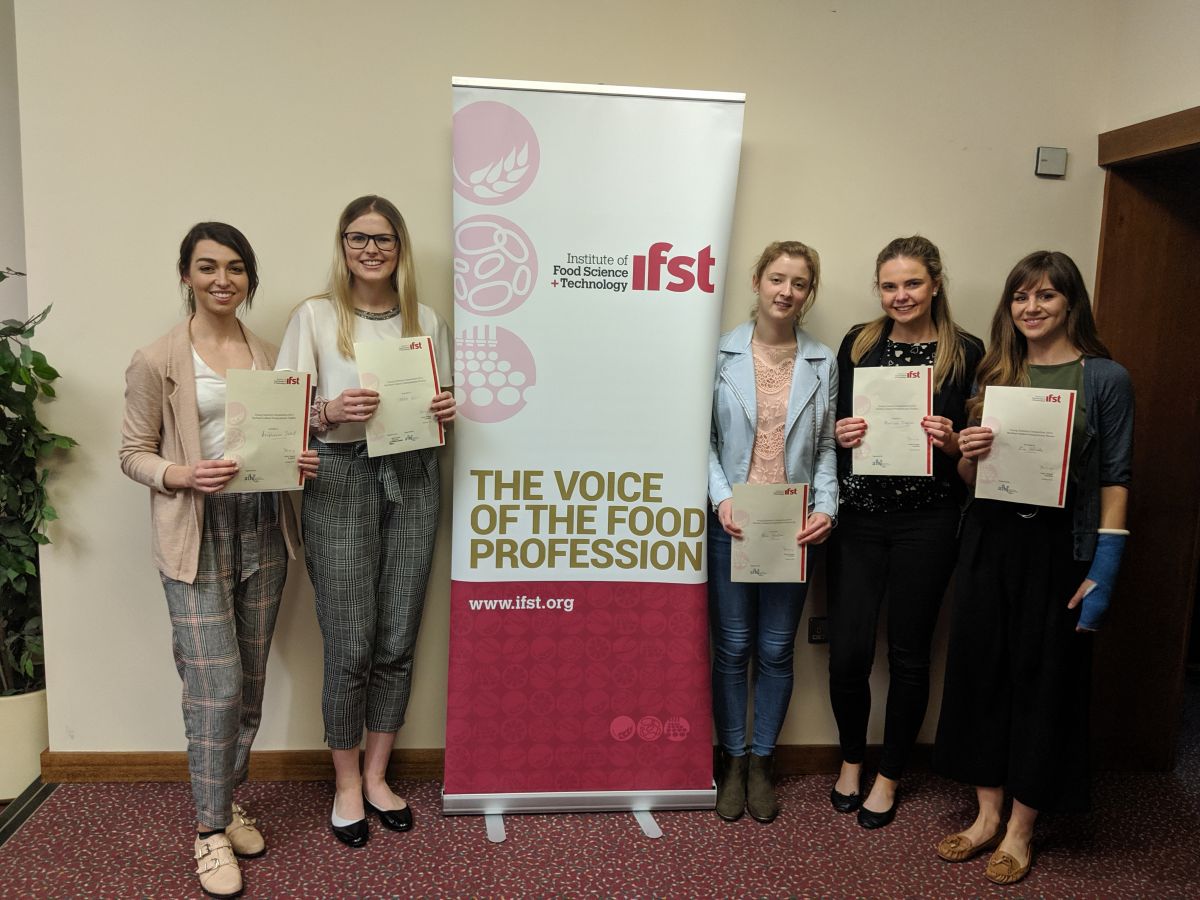 Every presentation was judged against their research rationale, method, results and interpretation, application in the food and drink sector, presentations and timing. The judges asked searching questions and were impressed with the calm and informative responses.
Everyone enjoyed a buffet meal during the judges' deliberations and all nine heat finalists were awarded certificates by Michael Bell, monetary prizes and a year's free IFST membership.
We are very grateful to our sponsors, NIFDA for generous funding of prizes, meal and travel costs for the heat winners to join the national finals of the competitions in London
and AFBI for use of the venue.
Michael Walker
Highlights from the Young Scientist Competition Final 2019: